Belly Bandit Bamboo Belly Wrap Natural - Small
Click twice to zoom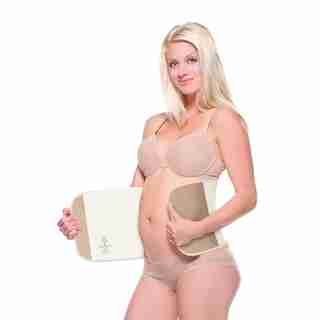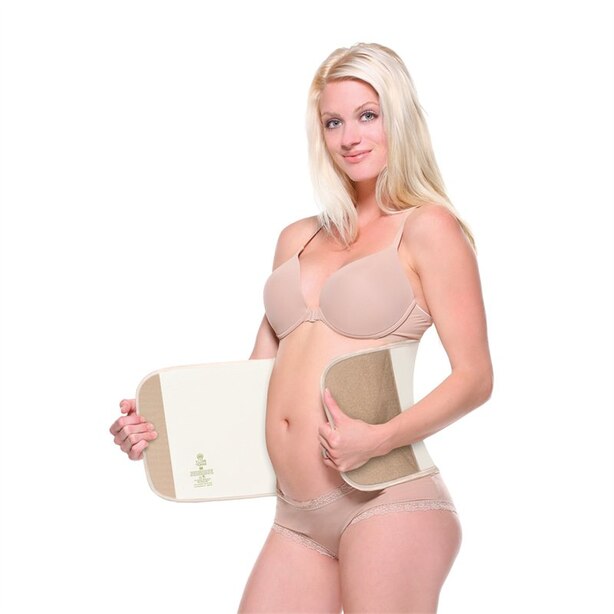 Find In Store
Prices and offers may vary in store
The Viscose from Bamboo Belly Wrap is the natural choice, literally. This Belly Bandit Belly Wrap combines our softest and comfiest fit with the firmness and strength you need to gently reshape your belly, waist and hips.
Our exclusive PowerCompress Core™ technology is your secret weapon to help accelerate the healing process and get you back to your pre-pregnancy size or smaller.
Our Belly Bandit® Belly Wraps are designed to work with Relaxin, a natural hormone produced during pregnancy. Relaxin allows your pelvis and ligaments to soften for childbirth and stays in your body for a limited amount of time post-delivery. Wear the Belly Bandit® Belly Wrap for at least the first six to ten weeks postpartum to help achieve optimal results.
• Supports back, leg & core muscles
• Lose inches & look slimmer instantly
• Adds support while breastfeeding
• Provides comfort after C-Section
• Helps minimize stretch marks
• Accelerates healing
• Applies medical grade compression to help expedite fluids through the body
• May help with muscle memory and body shaping
• Helps with abdominal separation also known as diastasis recti
Correct sizing is essential for comfort and product effectiveness. Buying a Belly Bandit that is too large will not wear well under clothing and may affect end results. There is no exact science that fits all women, but don't fret, here are some tips we have found to be helpful... If you are purchasing a Belly Bandit early on in your pregnancy, your best bet is to go up 1 to 2 band sizes from your pre-pregnancy belly size. In the eighth month many women will be the same size as they will be post delivery. Simply measure the part of your tummy that is the biggest all the way around your abdomen, which is usually at the belly button, and choose the corresponding band for your size. Just prior to delivery simply subtract 3 to 5 inches from your belly measurement. Select the corresponding band for that size. If you purchase your Belly Bandit after you give birth, simply choose the corresponding band for belly size. The Belly Bandit is designed with five inches of adjustability to stay tight as you shrink. For maximum effect, the Belly Bandit® should be worn immediately postpartum for a very minimum of 6-8 weeks. The Belly Bandit® should be worn all day every day, only taking it off to shower. Please feel free to sleep in the product as well. Remember, the longer you wear the quicker the results.
Hand wash in cold water.
Do not bleach. Rinse thoroughly. Lay flat and allow to air dry. DO NOT twist or wring. Please note the Belly Bandit may take up to 12 hours to dry. Don't wanna wait the 12 hours? Please check out the Belly Shield to avoid washes!
Product name:
Belly Bandit Bamboo Belly Wrap Natural - Small
Product dimensions:
11.02" H × 1.57" W × 7.4" L
Shipping dimensions:
11.02" H × 1.57" W × 7.4" L
Shipping weight:
0.66 lbs.
Appropriate for ages:
Baby - 3