À table avec les monstres: N'oublie pas les bonnes manières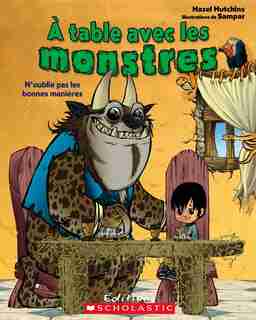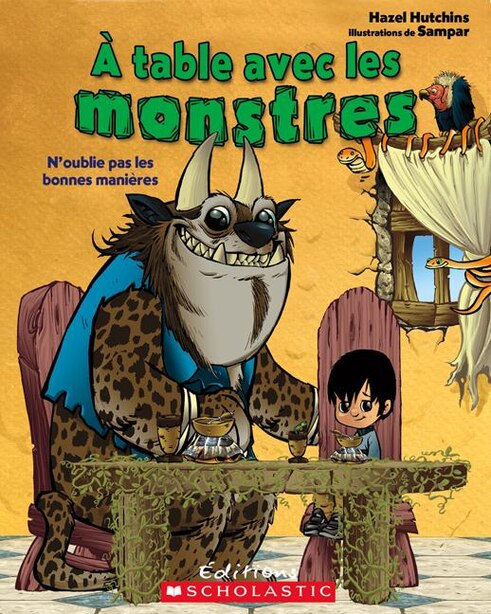 Buy In Store
Prices and offers may vary in store
See below for English description.
Un garçon est invité à dîner chez un monstre. Quelle expérience enrichissante! Avec peu de texte et des illustrations qui en disent long, les enfants apprendront à bien se comporter à la table d'un monstre. « Lave bien tes mains, sinon, la plante écumeuse te bavera dessus. Passe les assiettes poliment, ou les tortues-alligators te croqueront sans merci. Mastique la bouche bien fermée, sans quoi les mouches te nettoieront les dents. » Une fois le repas terminé, tous vont dans la cour arrière. Fini les bonnes manières à l'heure du dessert!
The monsters have invited a boy to dinner - and it's an enlightening experience! With minimum text - and tell-it-all art - children will learn how best to behave in a monster house. Wash you hands first, or the slobber plant will drool on you. Pass those plates politely, or the snapping turtles will strike. Chew with your mouth closed, or the flies will clean your teeth. But when it;s time to be excused, both kids and monsters enjoy a wild and messy dessert-time in the backyard!
Original Title : Monster Manners
Title:
À table avec les monstres: N'oublie pas les bonnes manières
Product dimensions:
24 pages, 9.94 X 8.05 X 0.14 in
Shipping dimensions:
24 pages, 9.94 X 8.05 X 0.14 in
Publisher:
Scholastic Canada Ltd