$10,000 Gold: Why Golds Inevitable Rise Is the Investors Safe Haven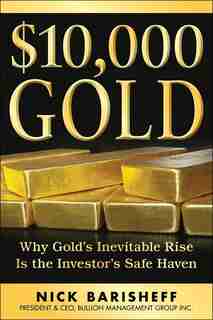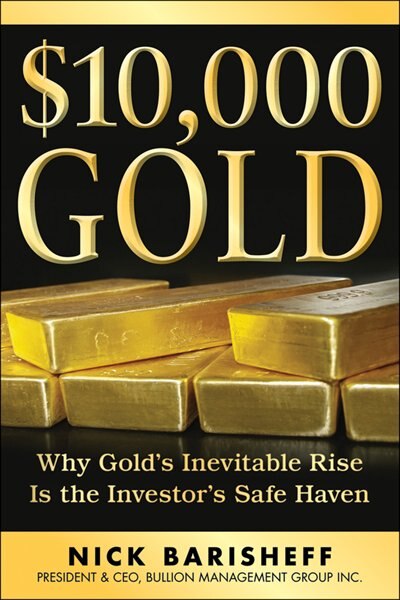 Find In Store
Prices and offers may vary in store
Learn why gold prices are sure to soar to $10,000/oz. and beyond…and how to profit
As paper currency continues to lose its purchasing power and global markets struggle in the face of economic turmoil, investors are turning to gold to stabilize their portfolios. $10,000 Gold explains why this is a smart move, arguing that the price of gold will continue climbing to $10,000/ounce and beyond in the years to come. Looking at the underlying causes of gold's rising value, the book contends that intelligent investors have no choice but to invest in this precious metal.
Written by one of the world's leading authorities on gold, the book teaches readers to think independently about gold, money, and the geopolitics that affect its price. The security of gold offers peace of mind, making fears about the fluctuation of the stock market irrelevant, and $10,000 Gold shows why, just like usual, gold remains the single best asset for preserving wealth in any economy. Looking at the world through the eyes of gold—where wealth is measured in ounces, not dollars—the book is a candid insight into the current state of the economy and how to stay safe no matter what lies ahead.
Explains why gold price will soar to over $10,000/ounce
Teaches readers to reconsider the way they think about money, showing that wealth should be weighed in gold, not unbacked dollars
Provides invaluable advice on protecting money by putting it into the safest asset class on earth
No one knows what the next few years hold for the economy, but investing in gold allows for financial security in any market.
Title:
$10,000 Gold: Why Golds Inevitable Rise Is the Investors Safe Haven
Product dimensions:
320 pages, 9.1 X 6.3 X 1.1 in
Shipping dimensions:
320 pages, 9.1 X 6.3 X 1.1 in
Appropriate for ages:
All ages