200 Best Canned Fish and Seafood Recipes: For Tuna, Salmon, Shrimp, Crab, Clams, Oysters, Lobster and More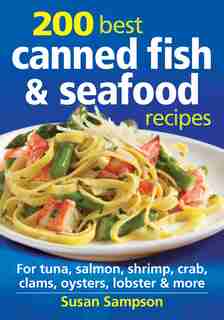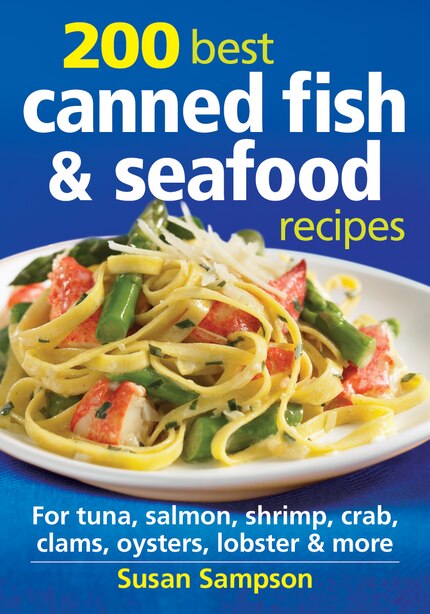 Find In Store
Prices and offers may vary in store
Tasty and innovative recipes that show just how creative a home cook can be with a simple can of fish.
Canned seafood is ready when you are. It''s a quick alternative to fast food and it''s generally lean, healthful and convenient. A lot of cans are also interchangeable, so you can substitute what you have on hand which is something you can''t do with fresh seafood. And the best part is that you need look no further than your kitchen cupboard for the beginnings of a fantastic dish.
This book includes traditional and updated recipes, new creations and canned twists on classic fish dishes. The key to cooking with canned seafood is that it has to be treated as a different species from fresh fish -- its flavors and textures are different. These delicious and creative recipes work with these differences and elevate canned seafood into something sublime.
The recipes feature canned seafood that can found in virtually any supermarket across America: tuna, crab, salmon, mackerel, cod, sardines, sprats, kippers, anchovies, roe, shrimp, clams, oysters, mussels, squid and octopus. Although canned fish is perceived as economical, depending on your budget and taste, you can buy high-end ones at high-end prices -- you can upscale or downscale your recipes depending on what seafood you choose. This flexibility is yet another bonus when cooking with canned seafood.
There are a number of icons identifying recipes that are:
Fast = if a dish takes less than half an hour, it''s been noted
Kid-Friendly = chances are there are plenty of kids who will like it
Healthy = dishes that includes lots of veggies or fiber and little fat except for a reasonable amount of olive oil
Brown Bag = pack it for lunch and avoid fast food
Entertain = special occasion food
And along with all the recipes, Susan has included interesting product, historical, consumer and nutritional information on each ingredient, making the shopping choices less confusing.
Title:
200 Best Canned Fish and Seafood Recipes: For Tuna, Salmon, Shrimp, Crab, Clams, Oysters, Lobster and More
Product dimensions:
288 pages, 10 X 7 X 0.88 in
Shipping dimensions:
288 pages, 10 X 7 X 0.88 in
Published:
August 23, 2012
Appropriate for ages:
All ages