365 Aircraft You Must Fly: The Most Sublime, Weird, And Outrageous Aircraft From The Past 100+ Years ... How Many Do You Want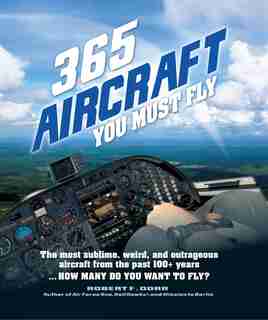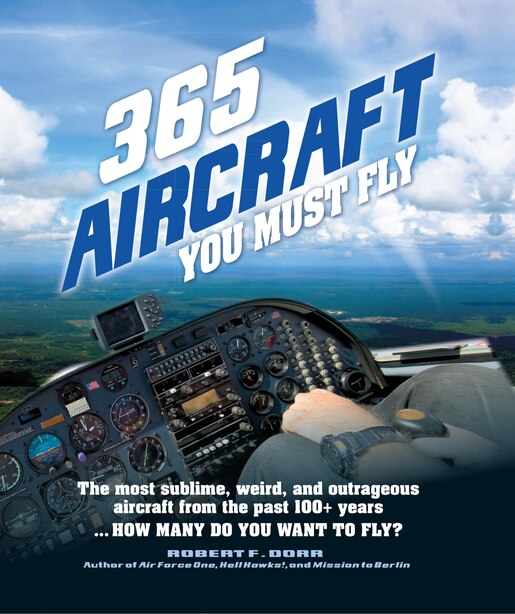 Buy In Store
Prices and offers may vary in store
A fascinating plane-by-plane journey through aviation history, this beautifully illustrated book covers 365 of the most iconic aircraft in world history that enthusiasts, serious-minded hobbyists, and casual fans would love to fly if given the chance. Clear photography, historical context, and specs get you as close as possible to these planes without setting foot in a hangar.

Aviation has come a long way since the Wright Brothers built their glider in Kitty Hawk, North Carolina, in 1903. From among the thousands of different types of military and commercial aircraft constructed over the past 100 years,aviation expert Robert F. Dorr profiles the most important, fascinating, and famous aircraft ever made. Your opinions might differ, but you wouldn''t want to miss out on the planes Dorr identifies as flights of a lifetime.

While covering every era of aviation history,many of the planes in365 Aircraft You Must Flywere flown during World War II, a time unmatched in aviation for its technological advances, romance, and clarity of purpose. During this golden age of flying, propellers gave way to jet engines, and the "Greatest Generation" fought gallantly in them.

Explore the history, thrills, and joy of flying the world''s most amazing 365 aircraft.
Title:
365 Aircraft You Must Fly: The Most Sublime, Weird, And Outrageous Aircraft From The Past 100+ Years ... How Many Do You Want
Product dimensions:
320 pages, 9.25 X 7.25 X 0.88 in
Shipping dimensions:
320 pages, 9.25 X 7.25 X 0.88 in
Published:
September 8, 2020
Appropriate for ages:
All ages