56: Joe Dimaggio And The Last Magic Number In Sports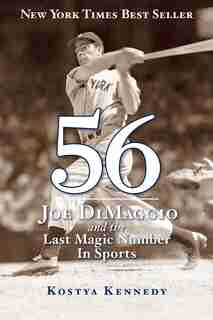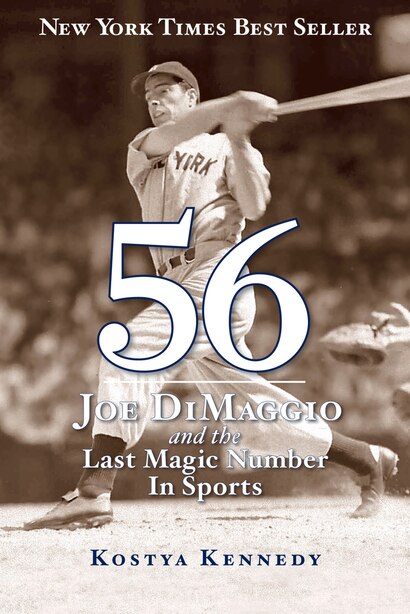 Find In Store
Prices and offers may vary in store
Winner of the 2011 CASEY Award from Spitball Magazine Seventy baseball seasons ago, on a May afternoon at Yankee Stadium, Joe DiMaggio lined a hard single to leftfield. It was the quiet beginning to the most resonant baseball achievement of all time. Starting that day, the vaunted Yankee centerfielder kept on hitting-at least one hit in game after game after game.

In the summer of 1941, as Nazi forces moved relentlessly across Europe and young American men were drafted by the millions, it seemed only a matter of time before the U.S. went to war. The nation was apprehensive. Yet for two months in that tense summer, America was captivated by DiMaggio's astonishing hitting streak. In 56, Kostya Kennedy tells the remarkable story of how the streak found its way into countless lives, from the Italian kitchens of Newark to the playgrounds of Queens to the San Francisco streets of North Beach; from the Oval Office of FDR to the Upper West Side apartment where Joe's first wife, Dorothy, the movie starlet, was expecting a child. In this crisp, evocative narrative Joe DiMaggio emerges in a previously unseen light, a 26-year-old on the cusp of becoming an icon. He comes alive-a driven ballplayer, a mercurial star and a conflicted husband-as the tension and the scrutiny upon him build with each passing day.

DiMaggio's achievement lives on as the greatest of sports records. Alongside the story of DiMaggio's dramatic quest, Kennedy deftly examines the peculiar nature of hitting streaks and with an incisive, modern-day perspective gets inside the number itself, as its sheer improbability heightens both the math and the magic of 56 games in a row.
Title:
56: Joe Dimaggio And The Last Magic Number In Sports
Product dimensions:
368 pages, 9.25 X 6.25 X 1 in
Shipping dimensions:
368 pages, 9.25 X 6.25 X 1 in
Publisher:
Sports Illustrated
Appropriate for ages:
All ages