8 Ways To Happiness: From Wherever You Are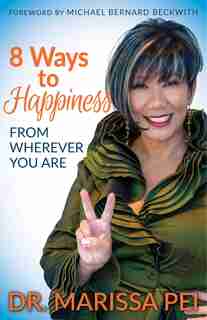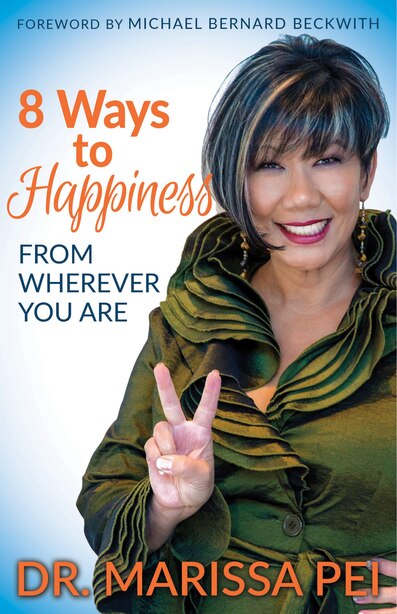 Find In Store
Prices and offers may vary in store
There's never been a better time to learn how to be happy. With the shifting and confusing fear our external environment has splattered on us by the news (aka a weapon of mass distraction), there's never been a more poignant time to learn how to search within ourselves to manufacture happiness.
A Fortune magazine statistic states that as Americans, we are 72 % more affluent that we've been in the past, and at an all time high 85% for life dissatisfaction. The current American Dream turned Nightmare is forcing people to face the facts: all of the old rules they were raised to believe are not true. All the old BS (Belief Systems) are falling away to make way for new ones, that come out of our depths of despair. This book capitalizes on the point at which Americans fall apart, as a starting point to rise up and out from our own ashes.
1 out of 4 Americans are on some type of antidepressant or anti-anxiety pill which have side effects that can be worse than the original presenting problem….and most are still depressed and anxious. 8 Ways to Happiness digs deep into the roots of their life dis-ease, and remove the shrapnel of past pain and future fear.
Contains vignettes, self-assessment quizzes and balance concepts that explain the way people feel, why they feel the way they do, and how to feel better 88% of the time.
Speaks to the high achievement-oriented, perfectionistic, hard-working, successful on the outside, and control freaks on the inside who are exhausted, tired and frustrated—those who have tried therapy, and pharmaceuticals with no results.
If you google how many people are unhappy, you'll find almost 60% are unhappy in their marriage (Women's Health Magazine); 70% are unhappy in their jobs (NY Daily News and Forbes); and overall only 1 in 3 people report that they are happy (Huffington Post and ABC).
Teaches people how to laugh, cry, understand, change, grow, expand, and love, never to hate themselves the same way again.
Shows people how to appreciate the beauty they are.
Title:
8 Ways To Happiness: From Wherever You Are
Product dimensions:
204 pages, 8.5 X 5.5 X 1 in
Shipping dimensions:
204 pages, 8.5 X 5.5 X 1 in
Publisher:
Morgan James Publishing