According To Jake And The Kid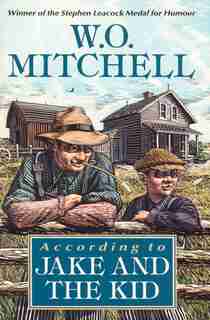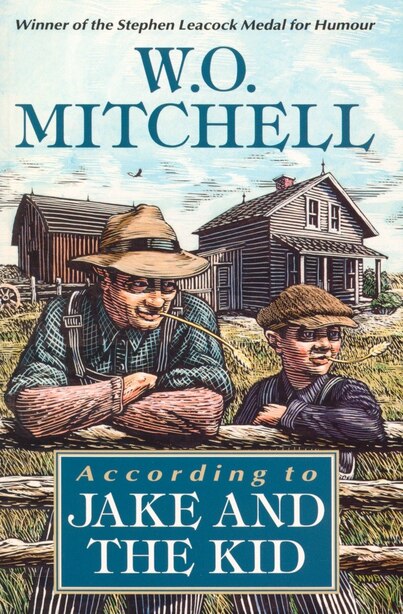 Find In Store
Prices and offers may vary in store
Set in the forties and fifties, these stories take us back to a simpler, gentler world, the one we all like to think we grew up in. The Kid at the centre of the stories is a boy on a Saskatchewan farm "down Government Road from Crocus, which is on the CNR line between Tiger Lily and Conception." Jake is the hired hand who helps the Kid's mother run the farm (and who played a huge role in Canadian history, what with capturing "Looie Riel" and all), and who now keeps the Kid abreast of events in the greater world and in Crocus.

This is no easy matter, for the stories reveal that Crocus is a town in constant ferment. The Kid's teacher, Miss Henchbaw, is unfairly dismissed by the school board until her friends fight back in "Will of the People"; Chet Lambert of the Crocus Breeze is hauled into court for comparing George Solway with Malleable Brown's goat in "The Face Is Familiar," resulting in a courtroom confrontation unrivalled in the history of Canadian jurisprudence; and "Political Dynamite" shows the men terrified by women curlers threatening to vote en bloc in the upcoming town election to gain equal curling time.

The town, of course, is rich not only in disputes but characters, from Repeat Golightly in the barbershop ("One ahead of you, Jake. I say there''s one ahead of you") to Old Man Sherry, the town's Oldest Inhabitant, who wavers between tributes to Queen Elizabeth and Queen Victoria. Then there's Old Man Gatenby, brought from death's door by prolonged exposure to romantic purple prose in "Love's Wild Magic."

Adding to this rich mixture are the entertainers who come through town: Belva Taskey, the sweet songstress ("Lo! The Noble Redskin!") and her memorable poetry reading; The Great Doctor Suhzee, the hypnotist; and Professor Noble Winesinger, whose snake-oil remedies have been known to turn his customers black.

There are also stories of prejudice against Indians, or against "foreigners" named Kiziw, that in the end remind us of the core of decency at the heart of this collection. Whether the stories are told by Jake or by the Kid, they always speak to our hearts, and provide us with W.O. Mitchell''s usual magical mixture of tears and laughter.
Title:
According To Jake And The Kid
Product dimensions:
280 pages, 7.7 X 4.95 X 0.45 in
Shipping dimensions:
280 pages, 7.7 X 4.95 X 0.45 in
Publisher:
McClelland & Stewart
Appropriate for ages:
All ages