American Muscle Cars: A Full-throttle History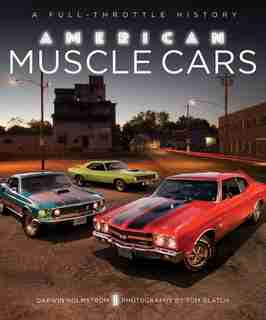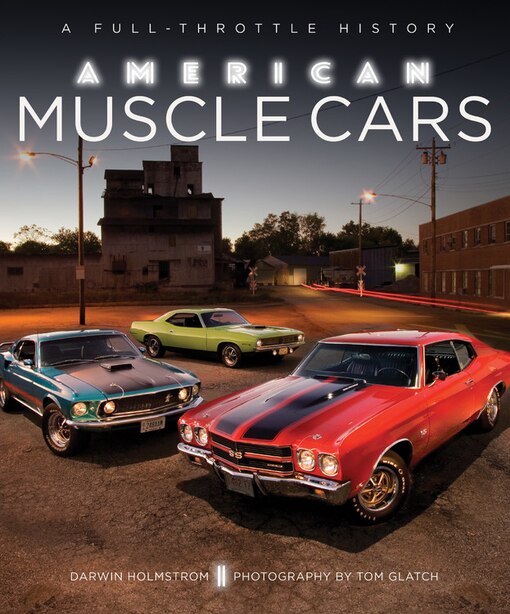 Buy In Store
To check store inventory,
Prices and offers may vary in store
This isthemuscle car history to own—a richly illustrated chronicle of America''s greatest high-performance cars, told from their 1960s beginning through the present day!
V-8 engine technology, a culture consumed by theneed for speed, and 75 million <STRONG>baby boomers </STRONG>entering the auto market—exploded in the form of the factory muscle car. The resulting vehicles, brutal machines unlike any the world had seen before or will ever see again, definedthe sex, drugs, and rock ''n'' roll generation.
American Muscle Carschronicles this tumultuous period of American history through the primary tool Americans use to define themselves: their automobiles. From thestreet-racing hot rod culturethat emerged following World War IIthrough the new breed of muscle cars still emergingfrom Detroit today, this book brings to life the history of the American muscle car.<BR <BR When Pontiac''s chief engineer, <STRONG>John Z. DeLorean</STRONG>, and his team installed a big-inch engine into the division''s intermediate chassis, they immediately invented the classic muscle car. In those 20 minutes it took Bill Collins and Russ Gee to bolt a 389 ci V-8 engine into a Tempest chassis they created the prototype forPontiac''s GTO—and changed the course of automotive history. From that moment on, American performance cars would never be the same.
all American automakersof the time—Chrysler,Ford,General Motors, andAMC—as well as landmark models like theChallenger,Charger,Road Runner,Super Bee,Super Bird,''Cuda,Camaro,Chevelle SS,442,Boss Mustang,GTX,Javelin,AMX, and much more.<BR <BR <I>American Muscle Cars</I>tells the story of the most desirable cars ever to come out of Detroit. It''s a story of flat-out insanity told at full throttle and illustrated with beautiful photography.
Title:
American Muscle Cars: A Full-throttle History
Product dimensions:
224 pages, 10.25 X 12.6 X 1 in
Shipping dimensions:
224 pages, 10.25 X 12.6 X 1 in
Appropriate for ages:
All ages
Look for similar items by category: