Britain's Lost Regiments: The Illustrious Bands Of Brothers Time Has Forgotten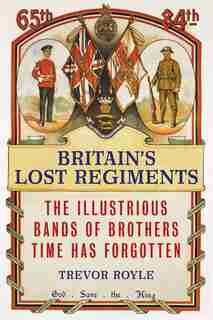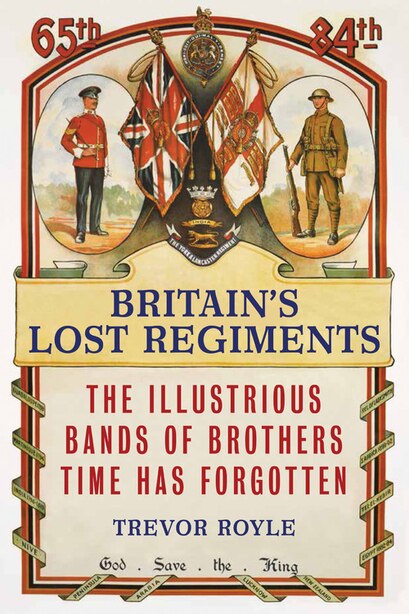 Prices and offers may vary in store
The history of the British Army is really the story of its regiments and the men who served in them. From the very beginning they formed the backbone of a singular institution that is itself a reflection of the way the people of Britain view themselves and their collective past. 
Beginning with the Glorious revolution of 1660 and the return to the throne of King Charles II, it was a time when Cromwell''s Commonwealth and his military institutions were not popular. But the new king had to be protected and the country had to be defended. Through a process of slow growth and frequent tardiness an army eventually came into being and from the outset it was based solidly on a regimental system which needed steady supplies of recruits to keep it in being. 
Since then, men have joined up for many valid reasons such as adventure, patriotism or a sense of duty; but not all motives were commendable. For every young man attracted by the chance to wear a uniform there would be many more who had fallen foul of the law, been poverty-stricken or fallen into debt, or had committed a sexual indiscretion. Others were simply coerced. 
With the exception of the two great world wars of the twentieth century the Army rarely numbered more than 250,000 and in 2020 its numbers will have fallen to 82,000, a poor reward, one would have thought, for all past endeavours. Over the years periods of warfare have always been followed by times of peace when expenditure on the armed forces dropped, soldiers were made redundant and regiments, mainly infantry, were either disbanded or amalgamated, often with painful consequences.
However, there is a case for saying that no regiment is ever entirely lost and that it will always live on in menâ??s minds as a mystical entity. The British Army certainly makes a great deal of the â??golden threadâ?? which still links, say, the Middlesex â??Die-Hardsâ?? to the modern Princess of Walesâ??s Royal Regiment, but the harsh reality is that those ties are only as strong as the men who made them. Like it or not, the old and bold soldiers are a dwindling band and once they have fallen out for the last time the regiments will be truly lost. 
For this reason Trevor Royle now explores the histories of the many regiments that have disappeared; to celebrate their existence as well as the men and officers who served with distinction within them.
 
Title:
Britain's Lost Regiments: The Illustrious Bands Of Brothers Time Has Forgotten
Format:
Hardcover
Product dimensions:
344 pages, 8.75 X 5.75 X 1.25 in
Shipping dimensions:
344 pages, 8.75 X 5.75 X 1.25 in
Published:
November 1, 2014
Publisher:
Aurum Press
Language:
English
The following ISBNs are associated with this title:
ISBN - 10:1781311889
ISBN - 13:9781781311882
Look for similar items by category: