Civil War Day By Day: The Tragic Clash Between The Union And The Confederacy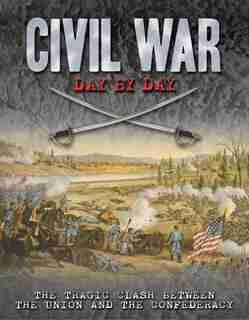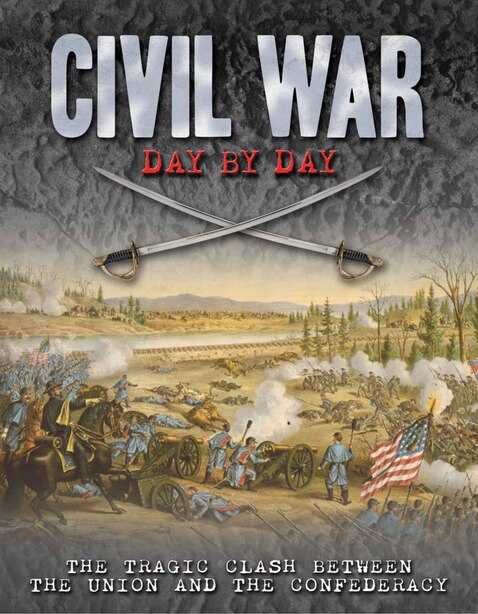 In-Store Availability
Prices and offers may vary in store
Civil War Day by Day is a chronological history of the American Civil War. Get the clearest picture of this terrible conflict with analysis, illustrations, photographs, and maps.

The Civil War was the bloodiest conflict in U.S. history, claiming the lives of over 600,000 Americans between 1861 and 1865. The Civil War Day by Day is a chronological, month-by-month account of the conflict, allowing the reader to see key engagements at the First Bull Run, Antietam, Nashville, Chancellorsville, Fredericksburg, Cold Harbor and Gettysburg, to name a few.  Readers will follow key players through the conflict and explore the tumultuous political landscape of our war-torn country.   

Illustrated throughout with hundreds of contemporary photographs and illustrations, this Civil War Day by Day also includes full-color maps of all the major battles and campaigns of the war. Each chapter includes features on the weapons that were used by both sides in the war, and the tactics that were employed on the battlefield.  Battles are dissected so that the geography, topography, and military significance to give an enlightened perspective to the curious.

The hardcover reference titles in the Day by Day series examine the evolution of wars in a chronological timeline, from the first skirmishes to the final battles. The fate of soldiers, battalions, armies, can change in the blink of an eye—with these comprehensive books, you can follow the conflicting sides in their strategy, weaponry, and policies. The Day by Day series brings order to the messy business of war. Each book is dedicated to constructing a historical timeline composed of photographs and documents to give you a full picture of landmark events that have shaped world history. 
 
World War I, World War II, D-Day Day by Day, Stalingrad Day by Day, Pacific War Day by Day, Third Reich Day by Day, and Vietnam War Day by Day.
 
Title:
Civil War Day By Day: The Tragic Clash Between The Union And The Confederacy
Format:
Paper over Board
Product dimensions:
192 pages, 9.41 X 7.24 X 0.98 in
Shipping dimensions:
192 pages, 9.41 X 7.24 X 0.98 in
Published:
September 5, 2017
Publisher:
Book Sales
Language:
English
The following ISBNs are associated with this title:
ISBN - 10:0785835652
ISBN - 13:9780785835653
Look for similar items by category: