Coloring Book For Grown Ups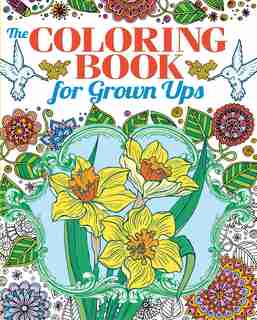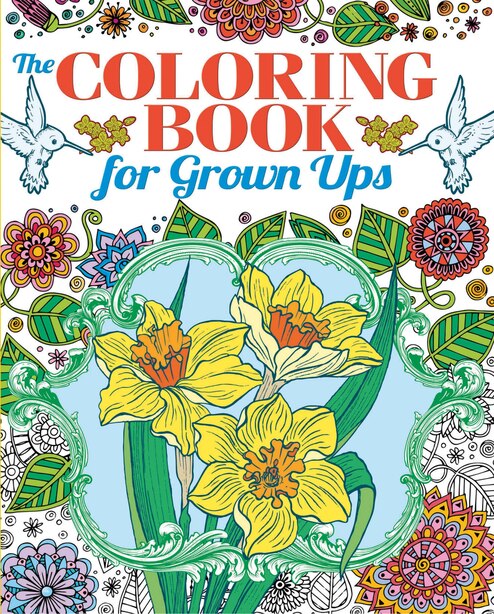 Buy In Store
Prices and offers may vary in store
Fairies, flowers, cats, abstract patterns, and more—The Coloring Book for Grown Upsoffers a wide range of gorgeous designs and scenes for you to personalize and make your own.
find your inner calmas you bring to life flowering summer gardens, flitting fairies, and birds spreading their wings.Engage your mindas youfocus on the present,replacing negative thoughts with positivity</STRONG>, as you color the intricate abstract patterns, starbursts, stars, hearts, and swirls.
ideal for colored pencil, marker, or gel pen</STRONG>. Art is <STRONG>printed on one side of the paper, so you don''t have to worry about the colors from the previous pages bleeding into your next masterpiece.
beautiful, framable works of art</STRONG>and the confidence to follow your creative instincts wherever they lead you.<BR <BR <STRONG>Chartwell Coloring Books</STRONG>is the ultimate series of colorings books of all kinds. With so many variations of complex beautiful designs in each coloring book, you''ll have plenty of pages to bring to life. Whether young or old, creative or not, this series has something for everyone. From abstract patterns to beautiful pictures, each page in these wonderful coloring books will inspire the inner creative in anyone.
: Art Therapy Coloring Book, Body Art Coloring Book, Calm Coloring Book, Color By Numbers-Calm, Color By Numbers-Flower, Color By Numbers-Mindfulness, Crazy Contraptions Coloring Books, Creative Coloring Book, Enchanted Coloring Books, Fairies Coloring Book, Flowers Coloring Book, Fractals Coloring Book, Great Aircraft Coloring Books, Great Cars Coloring Book, Happiness Coloring Book, Impossible Coloring Book, Impressionist Coloring Book, Kaleidoscope Coloring Book, Mandala Coloring Book, Marvelous Mandela Coloring Book, Meditation Coloring Book, Mindfulness Coloring Book, Mystical Mandalas Coloring Book, Relaxation Coloring Book, Spiritual Coloring Book, Stained Glass Coloring Book, Tattoo Coloring Book, Tattoo Coloring Book 2, Tattoo Coloring Book 3, Thoughts Coloring Book, Ultimate Tattoo Coloring Book, Victoriana Coloring Book, Vintage Coloring Book, and Wonders of Nature Coloring Book.
Title:
Coloring Book For Grown Ups
Product dimensions:
128 pages, 11.12 X 9 X 0.38 in
Shipping dimensions:
128 pages, 11.12 X 9 X 0.38 in
Published:
September 22, 2015
Appropriate for ages:
All ages
Look for similar items by category: