Edgar Allan Poe: The Strange Man Standing Deep In The Shadows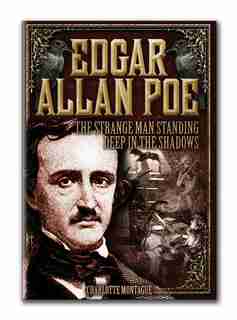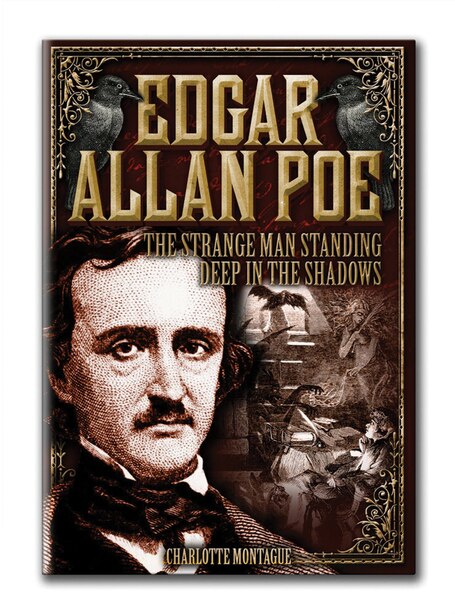 Buy In Store
Prices and offers may vary in store
Strap in for a terrifying look into the life and times of the original strange man: Edgar Allan Poe.

Poe is viewed as the ultimate doomed romantic whose last days are shrouded in sordid mystery. His life was a disaster, but his achievements in writing are amazing. He is widely recognized as father of the modern short story, inventor of the detective story and the master of horror. A Boston born writer, editor, and literary critic, he's best known for his creepy and macabre tales as well as being one of the central figures in the Romanticism movement in the United States.  Accurately being dubbed as the ultimate doomed romantic, Poe was a drunk, his last days are shrouded in mystery akin to that of his short stories.  During his lifetime, Edgar Allan Poe didn't make a dime out of writing, but his legacy to the world is one of never-ending riches.  He left behind seventy-three wonderfully gruesome stories and a novel filled with suspense and brilliantly twisted plots.  Hist stories and poems are now read and revered globally.  As another master of horror, Stephen King, has said, we are all "the children of Poe."

Abraham Lincoln, Josef Stalin, Michael Jackson, and Bart Simpson all have one thing in common; they are fans of the nineteenth century American writer and poet, Edgar Allan Poe.  The writer of "The Raven" has legions of such devotees across the globe. 

The list of authors inspired by Poe is long and varied, but his profound influence reaches much further-into music, film, and art just as much as modern day literature.  There have been more than a dozen film adaptations of his story "The Fall of the House of Usher," and his works have inspired composers ranging from Claude Debussy to Lou Reed. 

More than 160 years after his death, Charlotte Montague has written a fascinating account of Poe's life and times, in which she uncovers a strange man, standing deep in the shadows, who's unique imagination and macabre writing have changed popular culture forevermore.  n the process, she uncovers a strange man, standing deep in the shadows, whose macabre stories and twisted plots changed literature forever.

The Oxford People series offers deep dives into the most influential people, subjects, and cultures from history. From horror-fiction legends like H. P. Lovecraft and Edgar Allen Poe, to historical heavyweights like Houdini and JFK, to the supernatural world of vampires, werewolves, and ghosts—Oxford People encompasses it all.

Other titles in this series include: Angels, Che, Creating Sherlock Holmes, Extreme Science, Gettysburg, Ghosts, Gunfighters, Houdini, HP Lovecraft, John F. Kennedy, Myths and Legends, Privates and Privateers, Roosevelt and Churchill, Royal Weddings, Skies of WWII, Tesla, Tesla vs. Edison, Vampires, Vikings, Werewolves, Women of Invention, Zombies.
 
Title:
Edgar Allan Poe: The Strange Man Standing Deep In The Shadows
Product dimensions:
192 pages, 9.85 X 7.4 X 0.88 in
Shipping dimensions:
192 pages, 9.85 X 7.4 X 0.88 in
Published:
October 23, 2015
Appropriate for ages:
All ages