The Field Guide to F*CKING: A Hands-on Manual to Getting Great Sex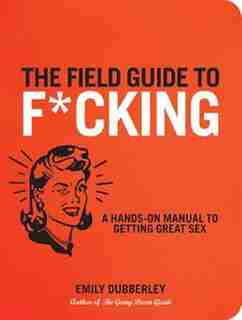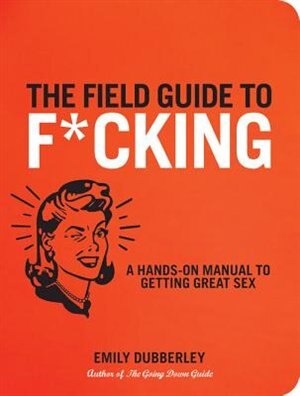 Buy In Store
To check store inventory,
Prices and offers may vary in store
"Emily Dubberley is a refreshing and thorough coach, taking students by the hand and various other parts of their anatomy in this most crucial area of human interaction. The Field Guide to F*CKING is a valuable new take on the subject, giving life lessons in life-making (if you''re not careful about it). So many treatises of this kind are dreary and dull but this has a wit and sparkle to keep the reader, ahem - eager student, happily at his of her education. It reminds one of the Survivor''s Guide series, actually brimming with facts and unusual ''I never knew that''s'', but a rollicking fun read too, to keep you riveted."—Robert Page, Member AASECT, SSSS, WAS and BASE, and Creator and Producer of the award winning Lovers'' Guide, the world''s number one brand for sex and relationships
"In these liberated times, we students of the wonderful subject of Sex might think we know it all. But if we want to gain true mastery of our subject we will want to not only hone our practical skills, but also need be totally au fait with the underpinning of theory - to know about the latest research, explore new understandings, and benefit from the plethora of studies that have been done on the topic in recent years. It can seem a daunting task - but sexpert Emily Dubberley has made that task easy and enjoyable. In her new book The Field Guide to F*CKING, she uses the ''study guide'' model to pack in the facts, expose the fictions and tell us absolutely everything we need to know about our special topic. Every page contains not only full coverage of the basics, but a whole heap of little-known facts, new insights and inspirational suggestions. And all this done it in such a humorous way that one is left smiling while all the time learning. Thought you''d seen it all with sex manuals? Well, now you have!"—Susan Quilliam, coauthor of The Joy of Sex, published by Octopus
Field guides to birds, bees, and trees abound. However, until now, there has been no handy reference to the wildest creature of all (the horny human) in his natural habitat (the bedroom).
The Field Guide to F*CKING is a hilarious encyclopedia that shows how to identify physical characteristics and bizarre seduction rituals of the creatures that are likely to be encountered during sexual forays. Hey, even members of the same species can have anatomical differences, right? What does one do when encountering a mushroom-headed penis or a hooded clit? Each entry cross-references which techniques for fucking go best with each genital size, shape, and quirk. For example, if you run across a large, thick penis, avoid positions where the female''s legs are over her head—unless she doesn''t mind having her cervix bumped.
The Field Guide to F*CKING teaches you how to map out your partner''s primary erogenous zones and decode sexual signals based on body language, kissing, and touch techniques. Sex has attracted many adventurers in search of its oft-elusive pleasures. The Field Guide to F*CKING is your indispensable guide to navigating the rocky terrain of mating and seduction with ease.
Title:
The Field Guide to F*CKING: A Hands-on Manual to Getting Great Sex
Product dimensions:
144 pages, 9.25 X 7.62 X 0.5 in
Shipping dimensions:
144 pages, 9.25 X 7.62 X 0.5 in
Appropriate for ages:
All ages