The Healthy Voyager's Global Kitchen: 150 Plant-Based Recipes From Around the World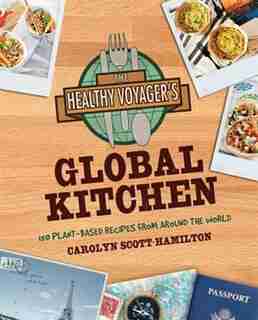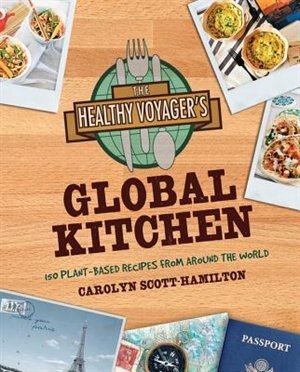 Buy In Store
Prices and offers may vary in store
"Want to be a globetrotting vegan foodie? This book is IT! I feel like I'm on vacation already...bon apetito!"—Kathy Freston, New York Times best-selling author of Veganist
"The Healthy Voyager's Global Kitchen takes you on a scrumptious journey around the world, proving that plant-strong cuisine is not only good for you, but adventurous and tasty too!"—John Robbins, author The Food Revolution, Diet For A New America, and many others
"A fantastic resource for anyone interested in enriching their palate, The Healthy Voyager's Global Kitchen cookbook brings you on a gourmet tour of the world, tasting each region of the globe as healthily and deliciously as possible."—Cat Cora, Iron Chef on the Food Network
"The flavors and recipes in Carolyn's The Healthy Voyager's Global Kitchen will rock your taste buds. Her ability to turn international cuisine into healthy vegan fare will blow your mind and transport you across the world. Eating a plant-based diet has kept me healthy, strong, and fit, and this cookbook will be a staple in my kitchen from here forward!"—Tony Horton, author of Bring It! and creator of the workout system P90X
Explore a world of cuisines from the comfort of your own kitchen!
If you're looking to add some tasty international inspiration to your dining table, let The Healthy Voyager's Global Kitchen be your guide. You'll be treated to 150 of the best international recipes from across the globe—all veganized for your enjoyment. From Greece's epic gyros, to hearty Colombian empanadas, to heavenly Japanese matcha green tea ice cream, you'll globe-trot your way through the most flavorful plant-based fare this planet has to offer!
Author Carolyn Scott-Hamilton, creator of the popular website www.healthyvoyager.com, shows you how to re-create the meals and tastes you've been dreaming of ever since that honeymoon trip to the Caribbean—or even just that last trip to your neighborhood Indian restaurant! And with gluten-free, low-glycemic, soy-free, low-fat, and raw-food notations on every recipe, everyone can join in the fun of global plant-based cuisine, no matter what special diet they're on.
Keep things fresh and new from meal to meal and make every day an international delight with The Healthy Voyager's Global Kitchen.
Title:
The Healthy Voyager's Global Kitchen: 150 Plant-Based Recipes From Around the World
Product dimensions:
256 pages, 9.25 X 7.5 X 0.75 in
Shipping dimensions:
256 pages, 9.25 X 7.5 X 0.75 in
Published:
February 23, 2016
Publisher:
Fair Winds Press
Appropriate for ages:
All ages