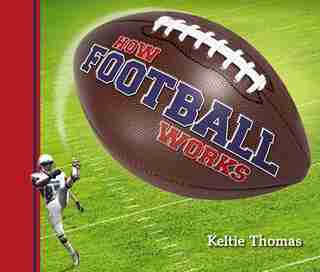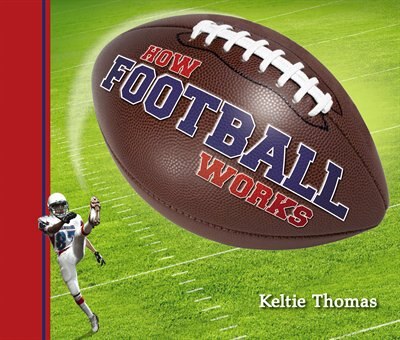 Find In Store
Prices and offers may vary in store
On any given Sunday you'll find fans huddled around the TV or glued to the stands as they watch the "big game." What big game, you ask? What else — football! Football is without question one of the most popular sports in North America. So what's the appeal? And how does the sport work? All the answers can be found in How Football Works, a How Sports Work book. It's an examination of the players, the plays, the legends, and the science behind this powerful sport. From the way a body initiates a tackle to a behind-the-scenes look at the way an NFL team prepares for its weekly game, How Football Works presents all the facts, drama, and one-of-a-kind anecdotes that make football such a popular sport. Engaging "Quick Answers to Hard-Hitting Questions" sidebars and "Quick Hit" factoids provide all the need-to-know information, and "Tip" and "Try This!" bursts help kids improve their game. Timelines throughout the book track the evolution of football essentials, like the pigskin, the turf, and the football helmet, from the 1890s to today. Plus, "Legends of the Game" sections introduce young fans to some of the best players in football history and a "Rules and Regs" section at the back of the book provides definitions for all of the terms readers need to know to become a master of football basics.
Product dimensions:
64 pages, 8.48 X 9.79 X 0.22 in
Shipping dimensions:
64 pages, 8.48 X 9.79 X 0.22 in
Published:
November 1, 2010
Publisher:
Owlkids Books Inc.
Appropriate for ages:
All ages