Jerome: The Historical Spectacle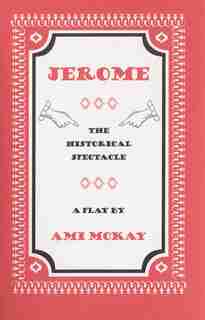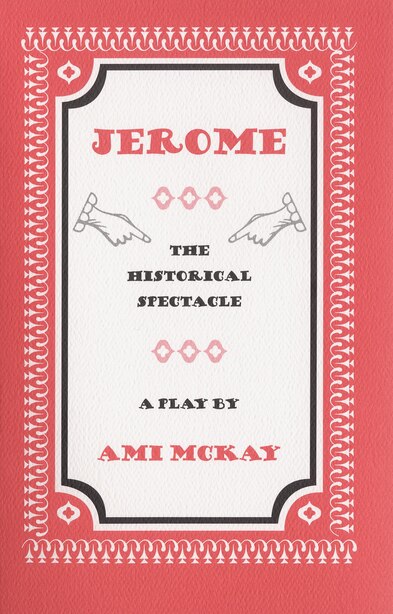 Find In Store
Prices and offers may vary in store
In the mid-nineteenth century a man who became known as Jerome was alleged to have been found on the shores of Baie Sainte-Marie, Nova Scotia, mute and missing both legs. He lived for over forty years with a local family. Many attempts were made to locate his relatives, with hopefuls rumoured to have travelled from as far away as Alabama and Milan, but when he died in 1912 the mystery of his background was still unsolved. The story of Jerome, the Mystery Man of Sandy Cove, has turned up in various collections of folk history over the years. Now, best-selling novelist Ami McKay has written a play centred on Jerome''s appearances as a sideshow curiosity.
Like sliding panels, the knowns of Jerome''s story interchange with fantastical elements of the sideshow. A pair of conjoined twin sisters triple as childhood playmates, nosy housewives and features in Celestin Trahan''s sideshow. Jerome''s rescuers, Isobel Costa and her daughter Madeline, Father Richard, and the meddlesome Dr. Sanders likewise coexist in multiple frames of reality and dream.
"The headline from The Yarmouth Times, June 19, 1899, read ''Jerome'' to be Exhibited," says McKay. "Uncovering this bit of Jerome''s history haunted me from the start, taking me on a journey from the world of Acadian folklore to the world of sideshows and circus freaks. What brings one human being to abandon another? How do we measure the worth of an individual''s life? When lives intersect, who can say if we are curses or gifts to one another? Is it happenstance, fate, magic, divine intervention? As these questions stewed in my thoughts, I realized that the historical record held no answers. What had begun as an exercise in historical observation soon became a journey of unexpected twists and turns. In the end, it was the telling of his tale, with all its wild, varied facts and fictionsthat brought forth the ghosts of his truth."
This book is a smyth-sewn paperback. The text is typeset in Polyphilus & Blado and printed offset on laid-finish paper making (estimated) 112 pages trimmed to 5 × 8 inches, bound into a paper cover and enfolded in a letterpress-printed jacket.
Title:
Jerome: The Historical Spectacle
Product dimensions:
112 pages, 8 X 5.12 X 0.5 in
Shipping dimensions:
112 pages, 8 X 5.12 X 0.5 in
Publisher:
Gaspereau Press Ltd.
Appropriate for ages:
All ages