Max Finder Mystery Collected Casebook Volume 2: Crack the Case With Owl Magazine's Favourite Detectives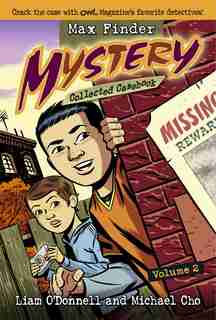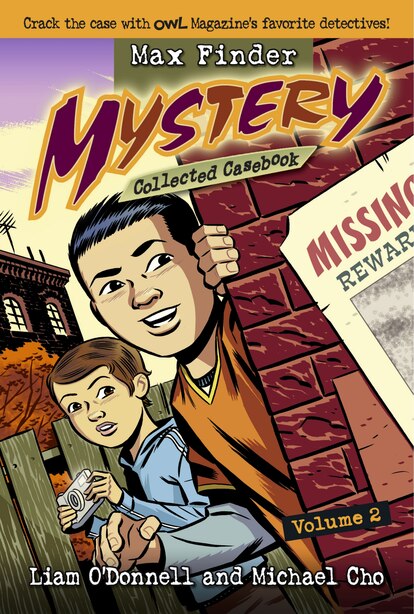 Prices and offers may vary in store
The second volume in this award-winning graphic novel series contains ten comics and lots of puzzles to help readers hone their sleuthing skills. Storylines are intriguing, age-appropriate, and relevant; illustrations are detailed and compelling; and dialogue is snappy. Each solve-it-yourself comic stars amateur detective Max Finder and his best friend, budding journalist Alison Santos. Seventh graders at Central Meadows Junior High, these two intrepid investigators must call upon their skills to crack each case before them. Cases in this volume include "The Case of the Trail Trap," "The Case of the Lucky Skates," and "The Case of the Elvis Prankster." Clues appear in words and images, so readers must develop their eye for detail in order to solve the mysteries. Solutions appear at the end of each comic, explaining whodunit and why, and the clues that cracked the case. Bonus content unique to this volume includes a peek inside illustrator Michael Cho''s sketchbook and quizzes, match-ups, and jumbles. Crammed with clues and stuffed with enough suspects and red herrings to keep readers guessing until the very last panel, Max Finder Mystery Collected Casebook Volume 2 promises to engage pre-teens with hours of whodunit fun.
Title:
Max Finder Mystery Collected Casebook Volume 2: Crack the Case With Owl Magazine's Favourite Detect...
Format:
Paperback
Product dimensions:
96 pages, 8.97 X 6 X 0.23 in
Shipping dimensions:
96 pages, 8.97 X 6 X 0.23 in
Published:
March 1, 2007
Publisher:
Owlkids Books Inc.
Language:
English
The following ISBNs are associated with this title:
ISBN - 10:289579121X
ISBN - 13:9782895791218
Look for similar items by category: