Not Your Mother's Microwave Cookbook: Fresh, Delicious, and Wholesome Main Dishes, Snacks, Sides, Desserts, and More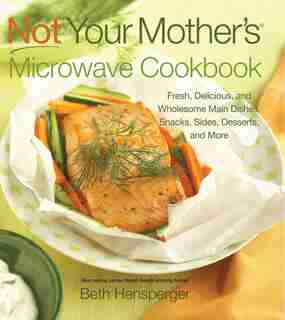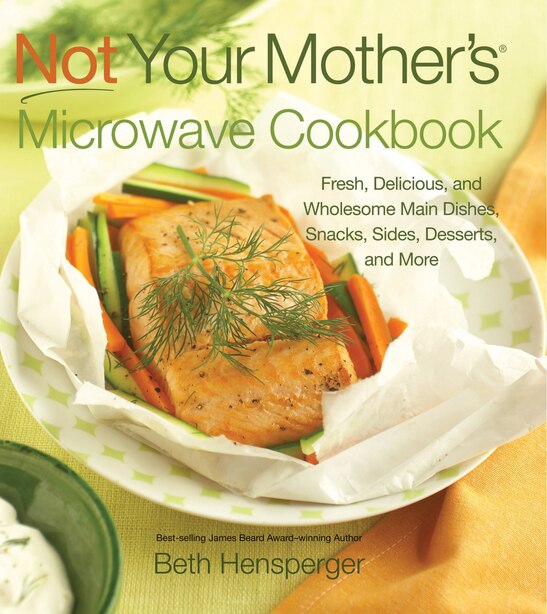 Buy In Store
Prices and offers may vary in store
Cookbook author extraordinaire Beth Hensperger has unlocked the secrets of the microwave, and inNot Your Mother''s Microwave Cookbook, she reveals all the tools you need to put speedy, sophisticated, delicious, from-scratch meals on the table morning, noon, and night.
Avocado-Cream Cheese Omelet,Family-Style Cream Maple-Cranberry Oatmeal, or aCereal Bowl Vegetable Frittata. Come lunchtime, enjoy a satisfyingCream of Roasted Tomato Soupwith aGrilled Cheese Sandwichor aOne-Minute Apple Quesadilla. For dinner, try thePetrale Sole AmandineorBarbeque Chicken Thighs, accompanied byAsparagus in WineorRoasted Potatoes with Garlic and Rosemary.
Middle Eastern Eggplant Dip with Pita Crispsor the indulgence ofHot Chocolate with Vanilla Whipped Cream for a Crowd? Even dessert-lovers get their due withLemon Panna Cotta</STRONG>, <STRONG>Coconut-Macadamia Shortbread</STRONG>, and much more.<BR <BR If you''ve been using your microwave just for basic kitchen tasks, you don''t know what you''re missing. Take a fresh look at that powerful little oven on your countertop: For mealtimes made easy, there''s simply no better solution.
Not Your Mother''s series:Not Your Mother''s Slow Cooker Recipes for Two;Not Your Mother''s Fondue;Not Your Mother''s Slow Cooker Cookbook, Revised and Expanded;Not Your Mother''s Casseroles Revised and Expanded Edition; and <I>Not Your Mother''s Make-Ahead and Freeze Cookbook Revised and Expanded Edition</I>.
Title:
Not Your Mother's Microwave Cookbook: Fresh, Delicious, and Wholesome Main Dishes, Snacks, Sides, Desserts, and More
Product dimensions:
336 pages, 9.25 X 7.5 X 0.85 in
Shipping dimensions:
336 pages, 9.25 X 7.5 X 0.85 in
Publisher:
Harvard Common Press
Appropriate for ages:
All ages