Play Better Guitar In 10 Minutes A Day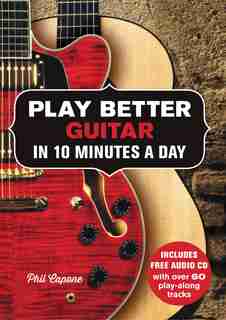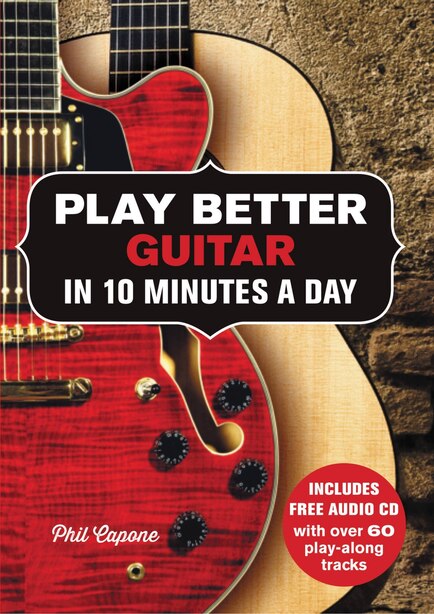 Buy In Store
Prices and offers may vary in store
How often should I practice? And what should I work on?
These are the two questions that guitar students will ask more often than anything else related to learning to play. Play Better Guitar in 10 Minutes a Day is the perfect reference for the new guitar musician. This book provides the answers to the common questions above, along with a wealth of practice exercises drawn together through the author''s 25-year career as a guitar teacher, as well as extensive chord and scale libraries.
Every question a student could ask will be answered expertly and efficiently in Play Better Guitar in 10 Minutes a Day, and the exercises provided are designed to improve a player quickly and steadily. The unique "Workouts" section allows players to create their own custom-built routines for picking hand, fretting hand, fingerboard fluency or any combination of the three at varying degrees of skill level. As players progress in their guitar skills, they can take a look back at earlier lessons to reaffirm and cement their skills. Play Better Guitar in 10 Minutes a Day will help players master their guitar playing with an efficient time commitment.
Whether you''re a guitar beginner or a seasoned player looking to progress your skills, following these regular practice sessions of just 10 minutes each day will give you real improvements in a matter of just a few weeks. This book makes a great companion to a first guitar for any age.
Title:
Play Better Guitar In 10 Minutes A Day
Format:
Hardcover
Product dimensions:
224 pages, 1 X 1 X 1 in
Shipping dimensions:
224 pages, 1 X 1 X 1 in
Published:
15 avril 2015
Publisher:
Chartwell Books
Language:
English
The following ISBNs are associated with this title:
ISBN - 10:0785831908
ISBN - 13:9780785831907
Look for similar items by category: