The Pocket Guide To Dog Tricks: 101 Activities To Engage, Challenge, And Bond With Your Dog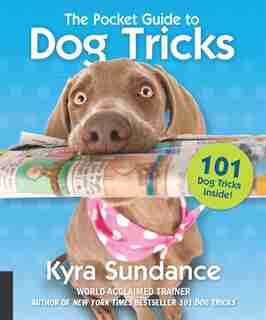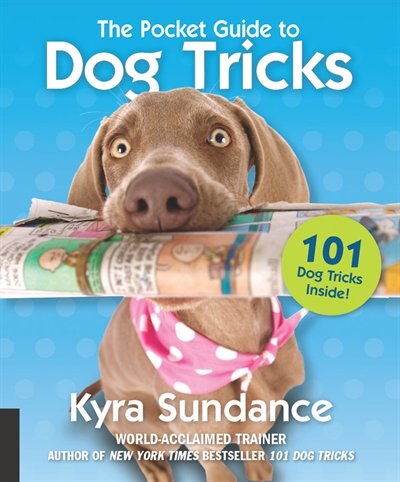 Find In Store
Prices and offers may vary in store
From the author of101 Dog Tricks, an international bestseller in 18 languages with over a half million copies sold, comesThe Pocket Guide to Dog Tricks—a pocket-sized edition for impromptu training sessions.
The Pocket Guide to Dog Tricksgives you all the instruction you''ll need to get your pup in shape. This handy pocket guide featuresstep-by-step instructionswith easy-to-follow color photos.
Tricks range from simple classics</STRONG>like Sit, Shake Hands, Fetch, and Roll Over, <STRONG>to extraordinary ones</STRONG>like Tidy Up Your Toys into the Toybox, and Get a Soda from the Fridge. Millions of people have found success with Kyra Sundance''s step-by-step techniques—and you will too.
bond with your dogand integrate him or her into your family. Tricks keep your dog <STRONG>mentally and physically active</STRONG>and help to establish paths of communication between you.
Also by Kyra Sundance, learn to do even more with your dog with:101 Dog Tricks;The Dog Tricks and Training Workbook;51 Puppy Tricks;10-Minute Dog Training Games;101 Dog Tricks, Kids Edition;Dog Training 101; <I>Kyra''s Canine Conditioning</I>; and <I>The Joy of Dog Training</I>.
Title:
The Pocket Guide To Dog Tricks: 101 Activities To Engage, Challenge, And Bond With Your Dog
Product dimensions:
240 pages, 6 X 5 X 0.75 in
Shipping dimensions:
240 pages, 6 X 5 X 0.75 in
Published:
October 2, 2018
Appropriate for ages:
All ages