The Unplugged Family Activity Book: 60+ Simple Crafts And Recipes For Year-round Fun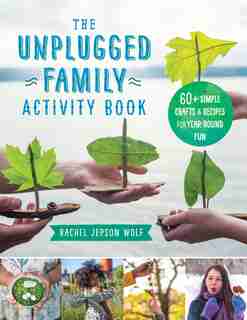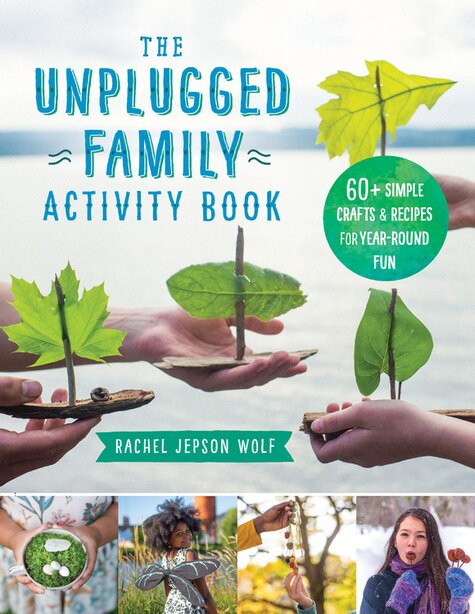 Prices and offers may vary in store
Get ready for kid-approved ideas that celebrate the great outdoors year round! Whether you''re building forts or making fresh cider, there''s something for every kid and every season.
What might unfold if weput away our devices for an hour, a day, or even longer? What adventures await, when wepress pause on technology?The Unplugged Family Activity Bookinvites you and your loved onesto connect, create, and celebrateall year long.
Withmore than 50 projects, crafts, and recipes, plus ideas forseasonal celebrationsto share with family and friends, there''s fun to be had, all through the year.
Host aspringtime tea party, where you''ll nibbleshortbread cookiesand make amossy teacup fairy garden. Or gather with friends for asummer potluck party. Blowgiant bubbles, raceleaf-and-bark boats, orcamp outin your own backyard. In the fall, enjoy aharvest partywith your friends! Create afall leaf rainbow, sipmulled cider, andbake breadover a campfire. When winter comes, celebrate the longest night of the year withtwinkling ice lanterns. Try your hand atcandle dippingandpen your wishesfor the coming year.
You''ll find instruction and recipes for:
Candied violets
Herbal first aid balm
Rose petal tea
Infused honey
Homemade ice cream
Summer flower bunting
Homemade dragonfly wings
Felted acorn necklaces
Autumn gratitude tree
Decorative lanterns
Baked apples
Winter stargazing
Maple lollipops
Dried citrus garland
Plus dozens more crafts, projects, and recipes!
InThe Unplugged Family Activity Book,you''llfall in love with every season-wherever you call home. So grab your family and friends, andget ready for an adventurethat will last all through the year!
Title:
The Unplugged Family Activity Book: 60+ Simple Crafts And Recipes For Year-round Fun
Format:
Paperback
Product dimensions:
144 pages, 11 X 8.6 X 0.5 in
Shipping dimensions:
144 pages, 11 X 8.6 X 0.5 in
Published:
June 23, 2020
Publisher:
Fair Winds Press
Language:
English
The following ISBNs are associated with this title:
ISBN - 10:1592339433
ISBN - 13:9781592339433
Look for similar items by category: