What I Meant To Say: The Private Lives Of Men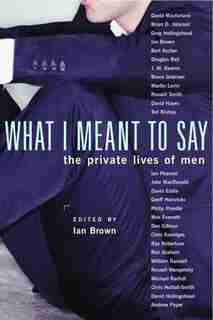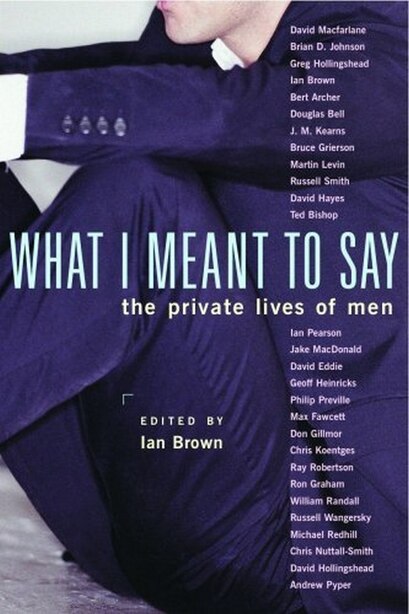 Find In Store
Prices and offers may vary in store
Are the men you know obsessed with strange details? Do they sometimes seem to have less interest in you than they do in box scores and the history of the bolo tie? Do they become sexually aroused at unusual moments — perhaps while reading a history of the Battle of Trafalgar? Why are they fixated on cars and heroes and strippers and silence? Do they ever think about anything but sex? Are they ever faithful? And how can a man be so headstrong about not asking for directions and such a wimp about pain?
What I Meant to Say: The Private Lives of Men answers these and other questions about the male animal — whether you're a woman seeking enlightenment, or a man looking for company. After all, there's a lot to clear up. Thanks to the women's movement and gay liberation, contemporary manhood has changed beyond recognition in the past forty years. At the same time, the age-old preoccupations of men — their unreachable loneliness, the unstoppable physicality of their bodies and desires — remain as bewildering and mysterious as ever.
Until now.
What I Meant to Say presents new and unpublished work from twenty-eight of Canada's most thoughtful and articulate male writers, as they map the uncharted terrain of men's private lives. At once touching and hilarious, insightful and provocative, What I Meant to Say is a personal tour of the secret male psyche, but this time it's open to men and women alike.
Title:
What I Meant To Say: The Private Lives Of Men
Product dimensions:
256 pages, 9 X 6 X 1.13 in
Shipping dimensions:
256 pages, 9 X 6 X 1.13 in
Published:
September 17, 2005