A Guide For Spiritual Living: Hundreds of Suggestions for Finding, Refinding, Refining, Redefining and Reinventing Your Own Perso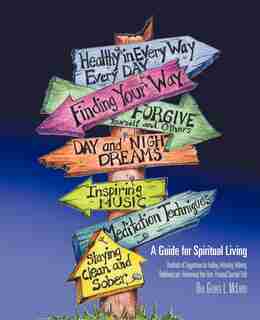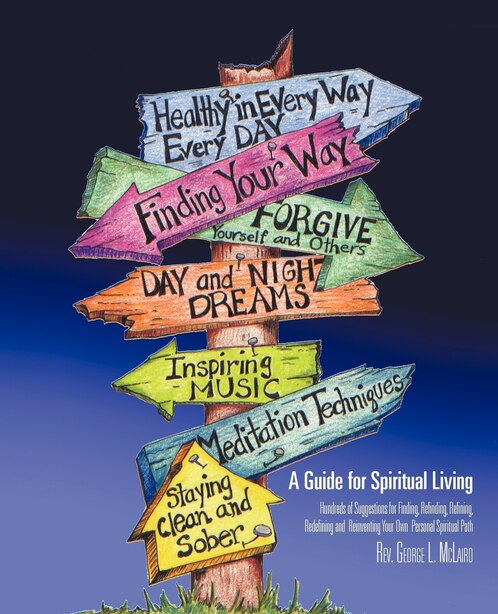 Prices and offers may vary in store
Religions come in predetermined packages. They come with an approved name for the creator of existence, the name of their superstar, their all-star team, their approved beliefs, songs, and, in some cases, dress codes and dietary requirements. In A Guide for Spiritual Living, author Rev. George L. McLaird presents a wide variety of alternatives if you are uncomfortable with or frustrated by your present religious experience or spiritual condition, or if you have no idea where to begin searching for your own personal spiritual path.
A Guide for Spiritual Living offers a plethora of suggestions for living spiritually-living as healthily as possible, every day and in every way. It includes ideas for activities, contemplation, and self-nourishment, as well as advice for addicts to feed the spirit, mind, and body and exercises to help clarify your path.
Advocating a holistic approach, McLaird teaches that spiritual living requires flexibility-growing, morphing, and constantly being revised, refreshed and reinvented. He helps you structure a spiritual path that is uniquely yours by showing you how to listen to your own internal dialogue and how to use that information for your growth.
George is a spiritual guru of the highest order. People want what he's got and this book provides a roadmap for how to get it - a more spiritual, fulfilling, balanced and happy life. I'll be recommending it to anyone and everyone who will listen
William Morrison, Founder, CEO, Alta Mira Recovery Center, Sausalito, CA.
www.altamirarecovery.com
Many people are served by religious belief/practice. Others are either indifferent or have felt harmed by religion. George's workbook transcends either experience, by creating a workbook for spiritual seeking that can deepen one's religious practice or blazes a new trail for spiritual awakening.
Sonnee Weedn, PhD, President and Founder of the Sonnee Weedn Institute of
Integrated Therapies, www.drsonneeweedn.com/
Title:
A Guide For Spiritual Living: Hundreds of Suggestions for Finding, Refinding, Refining, Redefining ...
Format:
Paperback
Product dimensions:
144 pages, 9.25 X 7.5 X 0.31 in
Shipping dimensions:
144 pages, 9.25 X 7.5 X 0.31 in
Published:
July 26, 2012
Publisher:
Iuniverse
Language:
English
The following ISBNs are associated with this title:
ISBN - 10:1475909969
ISBN - 13:9781475909968
Look for similar items by category: