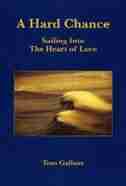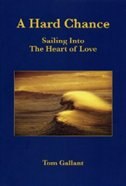 Find In Store
Prices and offers may vary in store
Tom and Melissa Gallant sat in their car at an intersection outside Lunenburg one early summer evening in 1992. After a decade of romance and adventure, they were at a crossroads in their lives. Melissa wanted to settle down and start a business. Tom wanted to sail their schooner around the world. They had decided to go their separate ways. As they entered the intersection, one notorious for brutal accidents, their car was hit by a bus. When Tom woke up in the Fisherman's Memorial Hospital and asked about Melissa, all anyone could say was, "It doesn't look good." She was in intensive care in Halifax. She was in a coma, being kept alive by machines.
This is the story of what happened in the months that followed. It is also the story of a love affair full of high seas adventure and romance, of life lived far from the conventions of polite society. It is the tale of two lives shattered in an instant, forever changed by an unmerciful twist of fate. Melissa's brain had suffered a catastrophic trauma. When she woke from the coma, she would not know who she was, or who Tom was. She would be unable to talk, walk or feed herself.
Theirs was a love facing the greatest of challenges. This is a book about redemption conferred by accepting the hardest things in life with an open heart.
Tom Gallant is a playwright, musician, scriptwriter and journalist. Tom's poetry and prose has been included in magazines and anthologies. Tom has logged fifty thousand miles of deep water sailing in his Nova Scotian schooner. For a decade he has been a caregiver to his injured wife.
Product dimensions:
144 pages, 9 X 6 X 0.26 in
Shipping dimensions:
144 pages, 9 X 6 X 0.26 in
Publisher:
POTTERSFIELD PRESS