A Little Night Magic: A Novel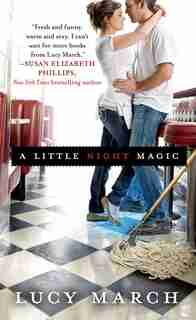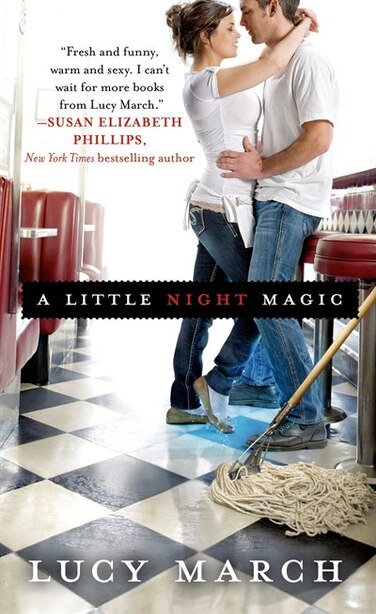 Buy In Store
Prices and offers may vary in store
"positively magical." -Booklist
In A Little Night Magic, Olivia Kiskey needs a change. She's been working at the same upstate New York waffle house since she was a teenager; not a lot of upward mobility there. She's been in love with Tobias, the cook, for the last four years; he's never made a move. Every Saturday night, she gathers with her three best friends-Peach, Millie, and Stacy-and drinks the same margaritas while listening to the same old stories. Intent on shaking things up, she puts her house on the market, buys a one-way ticket to Europe, and announces her plans to her friends.
"Sexy, funny, heartfelt.Lucy March is sublime!"-Jennifer Crusie, New York Times bestselling author
Then Liv meets Davina Granville, a strange and mystical Southern woman who shows her that there is more to her life than she ever dreamed. As her latent magical powers come to the surface, Liv discovers that having an interesting life is maybe not all it's cracked up to be. The dark side of someone else's magic is taking over good people in town, and changing them into vessels of malevolence.Unwilling to cede her home to darkness, she battles the demons of her familial past and her magical present, with those she loves at her side.and in the cross fire. Can the most important things in life-friendship, love, magic, and waffles-get her through the worst that the universe can throw at her?
"delightful."-RT Book Reviews
Title:
A Little Night Magic: A Novel
Format:
Mass Market Paperback
Product dimensions:
304 pages, 6.79 X 4.24 X 0.87 in
Shipping dimensions:
304 pages, 6.79 X 4.24 X 0.87 in
Published:
December 31, 2013
Publisher:
St. Martin's Publishing Group
Appropriate for ages:
All ages