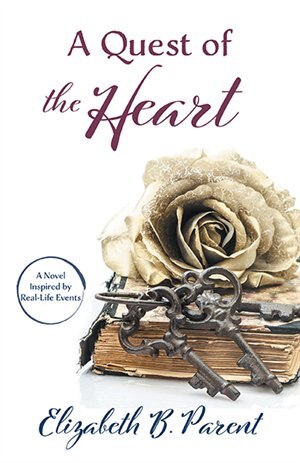 Find In Store
Prices and offers may vary in store
A person whose heart is on a quest is eager for answers of an existential nature. This novel can take the reader's spiritual search and its enquiries to another level because its very existence is a testament to the crowning conclusion of a mystical journey; the kind of quest that can only be initiated by an aching heart.

Inspired by real-life events, this novel introduces a reflection on the meaning of life and the common threads that connect people and events together. The author has carried this spiritual quest at arm's length for several decades. Surviving life and its pitfalls can trigger a quest for truth and meaning that will come straight from the heart.

William Shakespeare had it right when he wrote: 'All the world's a stage, and all the men and women merely players; they have their exits and their entrances...'

The magic behind the orchestration of each individual's role in the play of life was one Olivia pondered over for some time. Divine intervention had to be involved in this brilliant orchestration of actors and plot for none could have put this together without the agreement of all involved. There had to be a higher force at work to bring strangers together this way. Strangers living in different cities, and even different countries, all given the same opportunity: a time and a place to experience life, and mend old wounds....
Title:
A Quest of the Heart
Product dimensions:
288 pages, 8.5 X 5.5 X 0.65 in
Shipping dimensions:
288 pages, 8.5 X 5.5 X 0.65 in
Appropriate for ages:
All ages