A Woman's Inspiration: Love, Laugh, And Live Your Dreams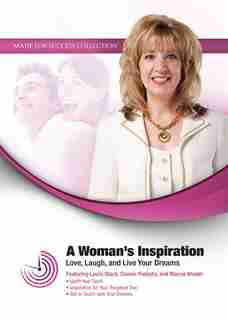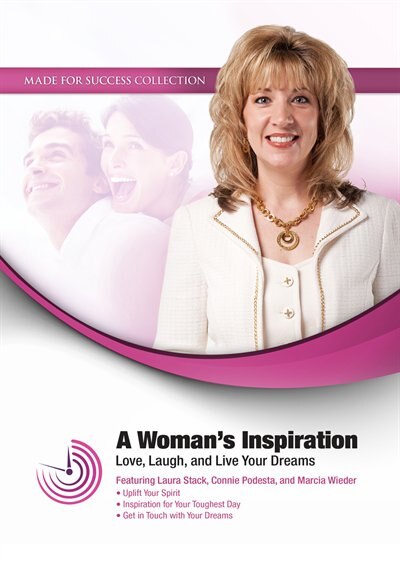 Find In Store
Prices and offers may vary in store
Daily inspiration for women of all ages
Inspiration
Journey is a dramatic, humorous one-woman play written and performed by Connie Podesta. A touching comedy-drama about love, choices, and relationships, with an emphasis on interpersonal communication and family values, this inspirational presentation will be enjoyed by men and women of all ages.
Love
Never take time with your spouse for granted, for no one knows what tomorrow holds. Treasure every minute. Make time when none exists. Put aside your work to look into your spouse's eyes and really listen. In this audio program, Laura Stack, the Productivity Pro®, lets listeners in on some of the secrets of her successful marriage. She preaches what she practices, which is giving the greatest gift of all to your spouse: your time. You will learn to combine activities, turn off technology while with your spouse, schedule a structured "date night" with your spouse and other good friends, conduct a family powwow to discuss the upcoming week and divvy up work, plan a long vacation without the kids each year, and discover the restorative power of fun, which many couples desperately need. You'll hear why time is essential to a healthy marriage and understand that spending time with your spouse isn't an obligation, it's a gift.
Dreams
Have you put your needs, wants, and desires on hold? Do you hear yourself say, "Maybe someday—when I retire or when the kids are grown, or when I have extra time and money—then I'll pursue my dreams and do what makes me happy"? Life is precious, and we never know what tomorrow holds. If time and money were not issues, if you had the support of the people around you, if you knew you could not fail—what would you do? Marcia Wieder, author of the bestselling book Making Your Dreams Come True and CEO of Dream University, is redefining what it means to dream. This is not about fantasizing or winning the lottery; it's about knowing who you are and what you want and designing the simple strategies to get it—now. Reconnect to the dreamer within, and use this clear roadmap for greater health, wealth, and happiness at work and at home.
Title:
A Woman's Inspiration: Love, Laugh, And Live Your Dreams
Product dimensions:
1 pages, 7.5 X 5.3 X 0.5 in
Shipping dimensions:
1 pages, 7.5 X 5.3 X 0.5 in
Publisher:
Blackstone Publishing
Appropriate for ages:
All ages