Affect And Attention After Deleuze And Whitehead: Ecological Attunement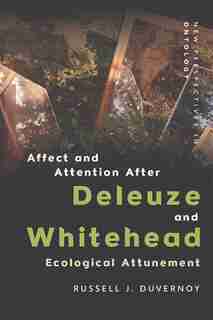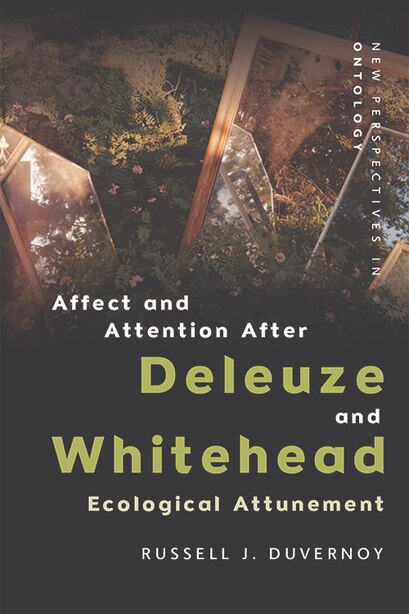 In-Store Availability
Prices and offers may vary in store
Argues for value of responsible speculative thinking in the context of crisis
Investigates intersections between Gilles Deleuze and Alfred North Whitehead
Situates the development of process ontologies in the lineage of radical empiricism and compares this to other contemporary speculative ontologies
Compares Whiteheadean feeling to Deleuze and Guattari''s Spinozist-inspired deployment of affect
Identifies three points of potential divergence between Deleuze and Whitehead: the status of temporal discontinuity or continuity, the relation between Deleuze''s "virtual" and Whitehead''s "eternal objects", and the question of lived value, thematized through a discussion of what Deleuze calls the "beautiful soul"
Russell Duvernoy develops ''resonances'' between the metaphysics of Whitehead and Deleuze with regard to effects on attention and affect. The implications of these lead to an altered existential orientation, described by Duvernoy as ecological attunement.
This original concept suggests that attention is ontologically creative, not just passively receptive, and feeling and affect are ontologically prior to the consolidation of lived subjectivity. The combined effects of these speculative claims cut deeply against the grain of prevailing habits with regard to subjectivity.
Though these results are resolutely speculative, they unfold amidst intensifying ecological crisis and accompanying social, political and existential turbulence. What does it mean to pursue speculative thinking in this context? How do metaphysical concepts inform our lives and how might different concepts lead to different ways of life?
Drawing on recent work by Massumi, Stengers, Debaise and Williams, this study explores their work in relation to other speculative trends in recent philosophy, including new materialisms, posthumanisms, speculative realism and object-oriented-ontology.
Title:
Affect And Attention After Deleuze And Whitehead: Ecological Attunement
Format:
Hardcover
Product dimensions:
240 pages, 9.21 X 6.14 X 0.98 in
Shipping dimensions:
240 pages, 9.21 X 6.14 X 0.98 in
Published:
January 31, 2021
Publisher:
Edinburgh University Press
Language:
English
The following ISBNs are associated with this title:
ISBN - 10:1474466915
ISBN - 13:9781474466912
Look for similar items by category: