Age Works: What Corporate America Must Do to Survive the Graying of the Workforce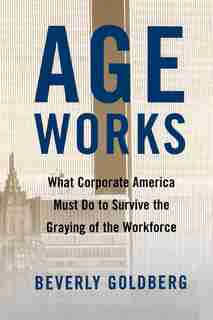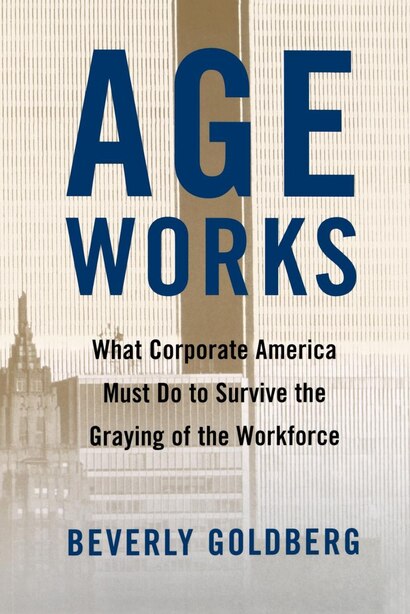 Find In Store
Prices and offers may vary in store
We Americans have always thought of ourselves as a young country -- brash, innovative, full of vigor. However, the uncomfortable truth is that America is getting older. The nation's median age was twenty-five in the 1960s, but today more than half of us are over thirty-five. By the middle of the next century, there will be more Americans in their seventies than in their teens. This demographic shift will transform all aspects of our society, but nowhere will its effects be more evident than in America's workplaces. In ten years, the massive baby-boom generation will begin to reach retirement age, but few companies have paid attention to the fact that there are not enough younger workers to replace them. The challenge to corporate America, as Beverly Goldberg argues in "Age Works, " is to reinvent the workplace to make it better fit the needs of all employees, especially the older workers it must retain in order to thrive.

The task will not be easy. The waves of downsizing, outsourcing, and cost-cutting of the 1980s and 1990s created a generation of disillusioned employees, many of whom now eagerly look forward to retirement as a way to escape the anxieties of corporate life. More Americans than ever are retiring early, but what is most surprising about these early retirees is that they are not spending their days playing tennis, golf, or shuffleboard. Rather, they are starting businesses, doing volunteer work, and pursuing intellectual interests. They are "working, " just not within the corporate world.

The challenge to the business community, Goldberg argues, is to find ways to hold on to these talented individuals. "Age Works" shows how corporations such as Whirlpool, GTE, and Days Inns have changed their corporate cultures to be more receptive to the needs of older workers. Goldberg debunks the myths about older workers' capabilities, showing how forward-looking companies have successfully taught high-tech skills to a generation that was not brought up with computers. She also proposes innovative reforms for the way we think about the concept of retirement itself, offering new ways of thinking about pensions, Social Security, mentoring programs, flex-time, and flex jobs.

With effective tips for rebuilding company loyalty without making guarantees of lifetime employment, "Age Works" is an indispensable guide for employers who must respond to a rapidly changing workforce. It is also essential reading for all Americans who are concerned about our nation's economic vitality in the twenty-first century.
Title:
Age Works: What Corporate America Must Do to Survive the Graying of the Workforce
Product dimensions:
256 pages, 9 X 6 X 0.6 in
Shipping dimensions:
256 pages, 9 X 6 X 0.6 in
Appropriate for ages:
All ages