An Unlikely Intervention: A Startup Company's Quest to Conquer the World's Second Leading Killer of Children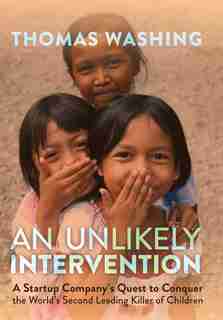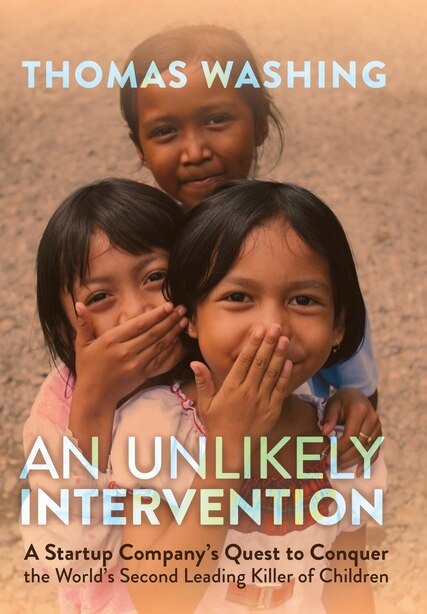 Find In Store
Prices and offers may vary in store
Pushpa knew her baby daughter, Rashni, was dying. Contaminated water and food often sickened the youngest inhabitants of the northern India slum they lived in, and Rashni had contracted a dreaded disease--acute infectious diarrhea. At sunrise, Pushpa carried Rashni to the hospital. Nurses rushed to administer intravenous solutions and antibiotics to the child but her prognosis was dire. As a last resort, the hospital's head physician offered to give Rashni a food-based solution recently developed by PanTheryx, a company co-founded by Tim and Bimla Starzl. Pilot studies had shown this product could halt even the most serious diarrhea episodes in hours rather than days. Pushpa agreed and by the next morning Rashni's diarrhea had subsided. She was alert and responding to Pushpa's touch. After examining Rashni on his morning rounds, the doctor took Bimla Starzl aside and said, "You saved this child's life."
For many of us diarrhea is a simple nuisance. However, in much of the developing world, the disease's impact is devastating. Diarrhea is one of the world's most common illnesses, and the second leading cause of death globally among children ages five and under. Only pneumonia kills more.
An Unlikely Intervention is the extraordinary story of the first breakthrough in the treatment of diarrhea in forty years: an inexpensive, food-based product that rapidly halts acute, often fatal, episodes of infectious diarrhea. The journey to market for this solution, developed by the company PanTheryx, was not without obstacles. Doctors were skeptical and regulators in countries where it was most needed were hesitant to approve it.
Thomas Washing was inspired by the company's mission to save children from the irreparable health effects of diarrhea. PanTheryx was the most audacious startup company he had encountered in his many years as a venture capitalist. So, in late 2010, Washing spearheaded an angel investment round and joined the company's board of directors. As Washing began to grasp the magnitude of PanTheryx's astonishing invention he was inspired to write this book.
In An Unlikely Intervention, Washing chronicles the story of how a group of tenacious and dedicated entrepreneurs created an innovative remedy to improve the lives of millions. Their quest serves as a potent reminder that we can serve the world in the most humane and hopeful way when we build businesses that do well by doing good. Find out more at unlikelyintervention.com.
Title:
An Unlikely Intervention: A Startup Company's Quest to Conquer the World's Second Leading Killer of Children
Product dimensions:
240 pages, 9 X 6 X 0.69 in
Shipping dimensions:
240 pages, 9 X 6 X 0.69 in
Publisher:
Leather Apron Media
Appropriate for ages:
All ages