And Give Up Showbiz?: How Fred Levin Beat Big Tobacco, Avoided Two Murder Prosecutions, Became a Chief of Ghana, Earned Boxing Manager of the Year, and Transformed American Law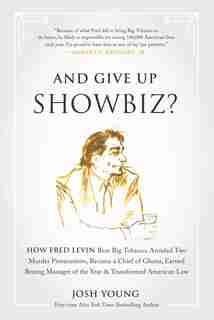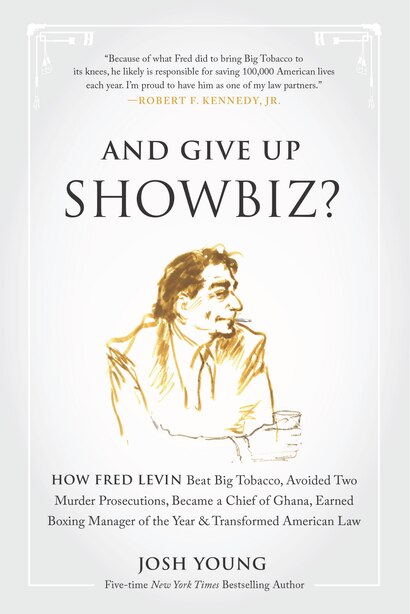 Find In Store
Prices and offers may vary in store
In the early '90s, Big Tobacco was making a killing. There was no entity more powerful, and national tobacco-related deaths numbered in the hundreds of thousands each year. The economic loss from smoking-related illnesses was billions of dollars. And yet, Big Tobacco had never paid a nickel in court.

Until one Southern, small-town lawyer figured out how Florida could sue Big Tobacco to reimburse the state for health care costs. The end result? Beyond the $13 billion settlement, hundreds of thousands of American lives have been, and will continue to be, saved.

Meet Fred Levin. Called by his own son "a philanthropist and a cockroach," Fred Levin is no ordinary attorney, and his remarkable story is far from squeaky clean.

In And Give Up Showbiz?, New York Times bestselling author Josh Young works closely with Levin to give readers a glimpse into the extraordinary and entertaining life of the top trial lawyer who was a pioneer in establishing American personal injury law. Seen as an inspiring innovator by some and a flamboyant self-promoter by others, Levin has not only fought against Big Tobacco, he has won victories for women, African Americans, and workers everywhere.

Levin's unprecedented legal career is just one aspect of his roller-coaster life story. From managing one of the world's greatest boxers to avoiding multiple disbarment attempts, and from becoming a chief in the country of
Ghana to even being a person of interest in two separate murder investigations, his story reads like a novel suitable for the silver screen. And Give Up Showbiz? is both shockingly candid and wildly funny.
Title:
And Give Up Showbiz?: How Fred Levin Beat Big Tobacco, Avoided Two Murder Prosecutions, Became a Chief of Ghana, Earned Boxing Manager of the Year, and Transformed American Law
Product dimensions:
256 pages, 9.31 X 6.25 X 0.89 in
Shipping dimensions:
256 pages, 9.31 X 6.25 X 0.89 in
Published:
September 16, 2014
Appropriate for ages:
All ages