Arenas Movedizas /quicksand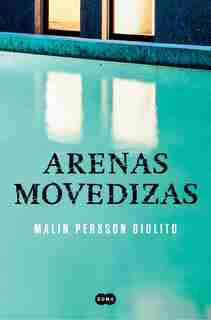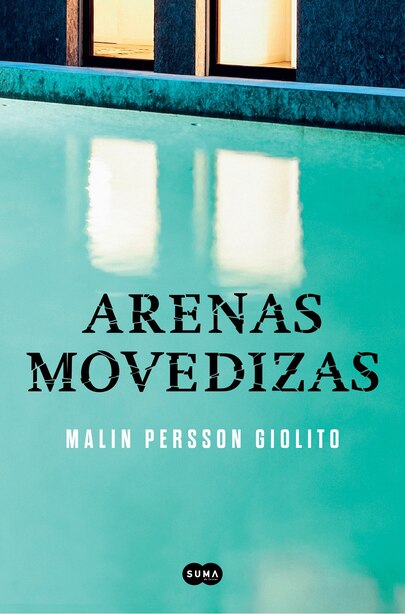 Find In Store
Prices and offers may vary in store
«La última sensación nórdica.»
Time
Elegido mejor libro de suspense del año en Suecia.
Un crimen en un instituto de élite. Una única acusada.
Todo el mundo es inocente hasta que se demuestre lo contrario.
La masacre en una escuela de uno de los barrios más lujosos de Estocolmo ha sacudido Suecia. Maja Norberg es detenida por su implicación en el ataque, en el que murieron su novio y su mejor amiga. Pero ¿cómo llegó una chica brillante y popular a convertirse en la adolescente más odiada del país?Maja era una niña rica que cumplía con lo que se esperaba de ella. Hasta que conoció a Sebastian Fagerman, hijo del multimillonario más poderoso de Suecia. Sebastian era deslumbrante y peligroso, y Maja se sintió atraída hacia él como una polilla hacia la luz. Viajes, barcos, fiestas de lujo, sexo y drogas. ¿En qué momento perdió el control? Tras nueve interminables meses en prisión, por fin ha llegado el momento de comparecer ante el tribunal. ¿Es Maja una asesina a sangre fría o solo una niña extraviada que ahora ha perdido también a aquellos a quienes amaba?

La prensa ha dicho...
«Un libro espectacular... Narrado de una manera increíblemente inteligente, cada frase está llena de furia y la escritura es tan mordaz, potente y precisa que pocos autores la pueden igualar... Así es como debería ser una buena novela, en la que lo único que te importa es el placer de seguir leyendo.»
Dagens Nyheter «Un debut extraordinario.»
Booklist«Me quedé enganchada solo con la primera página y después seguí leyendo hipnotizada. Una novela extraordinaria, que se destaca sobre casi todo lo que se ha publicado en el género de suspense.»
Aftonbladet«Con diferencia el mejor libro que he leído este año.»
DAST Magazine

«Una novela fascinante que te envuelve en su trama.»
Publishers Weekly «La narración vuela con fuerza en cada página... Giolito escribe como si esta historia fuera la más importante del mundo, y consigue hacer que sientas que lo es.»
Sydsvenskan

«En poco tiempo, Giolito se ha destacado como una de las escritoras contemporáneas más interesantes del país... Una novela de suspense que te deja sin aliento pero que va mucho más allá de una obra de género por la seriedad con la que está escrita... Pocos libros recientes me ha atrapado con la fuerza de las últimas páginas de Arenas movedizas.»
Expressen

«Es difícil resistirse a este thriller... Un inquietante retrato de nuestro tiempo, en el que el mundo de los adultos y el de los adolescentes están separados por una brecha prácticamente insalvable.»
Norrbottens-KurirenENGLISH DESCRIPTION Named the Best Swedish Crime Novel of the Year by the Swedish Crime Writers Academy

A mass shooting has taken place at a prep school in Stockholm's wealthiest suburb. Eighteen-year-old Maja Norberg is charged for her involvement in the massacre that left her boyfriend and her best friend dead. She has spent nine months in jail awaiting trial. Now the time has come for her to enter the courtroom. How did Maja—popular, privileged, and a top student—become a cold-blooded killer in the eyes of the public? What did Maja do? Or is it what she failed to do that brought her here?

Quicksand is an incisive courtroom thriller and a drama that raises questions about the nature of love, the disastrous side effects of guilt, and the function of justice.
Title:
Arenas Movedizas /quicksand
Product dimensions:
472 pages, 9.07 X 5.97 X 1.07 in
Shipping dimensions:
472 pages, 9.07 X 5.97 X 1.07 in
Published:
August 29, 2017
Publisher:
PRH Grupo Editorial
Appropriate for ages:
All ages