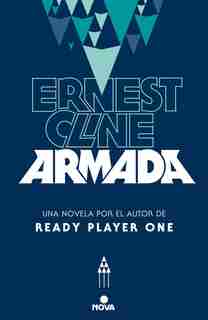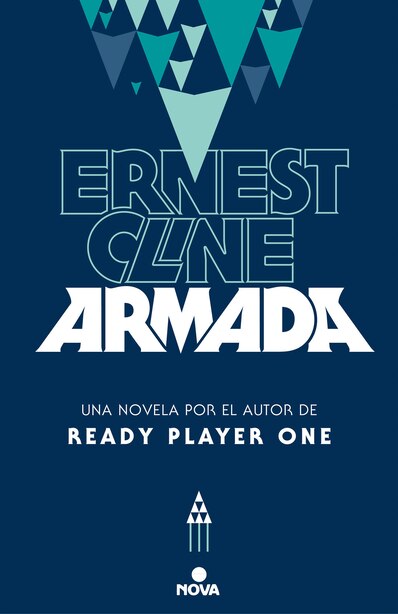 Buy In Store
Prices and offers may vary in store
El esperado regreso del autor de Ready Player One, el best seller geek en que se basará la próxima película dirigida por Steven Spielberg.

Zack Lightman se ha pasado la vida soñando.

Soñando con que el mundo real se pareciera un poco más al sinfín de libros, películas y videojuegos de ciencia ficción que lo han acompañado desde siempre.

Soñando con el día en que un acontecimiento increíble y capaz de cambiar el mundo hiciera añicos la monotonía de su aburrida existencia y lo embarcara en una gran aventura en los confines del espacio.

Pero un poco de escapismo no viene mal de vez en cuando, ¿verdad? Después de todo, Zack no deja de repetirse que sabe dónde está el límite entre lo real y lo imaginario. Que sabe que en el mundo real nadie elige para salvar el universo a un adolescente con problemas para controlar su ira, aficionado a los videojuegos y que no sabe qué hacer con su vida. Y entonces Zack ve un platillo volante. Para colmo, la nave alienígena es igual a las del videojuego al que se pasa enganchado todas las noches, un juego multijugador de naves muy popular llamado Armada en el que los jugadores tienen que proteger la tierra de unos invasores extraterrestres.

No, Zack no se ha vuelto loco.

Aunque parezca imposible, aquello es muy real.

Y van a ser necesarias sus habilidades y las de millones de jugadores de todo el mundo para salvar la tierra de lo que está por venir.

Al fin Zack se va convertir en un héroe. Pero a pesar del terror y la emoción que lo embargan, no puede evitar recordar todas aquellas historias de ciencia ficción con las que ha crecido y preguntarse: «¿Acaso no hay algo en todo esto que me resulta... familiar?»

ENGLISH DESCRIPTION

From the author of Ready Player One, a rollicking alien invasion thriller that embraces and subverts science-fiction conventions as only Ernest Cline can.

Zack sees a flying object, an alien ship just like the one in the video game he plays every night: a very popular multiplayer game called Armed, in which players protect the Earth from extraterrestrial invaders. No, Zack has not gone mad. Believe it or not, it's very real. The skills of those millions of players will be needed to save the Earth from what is to come.

"A thrilling coming-of-age story."

—Entertainment Weekly

"An amazing novel [that] proves Cline has the ability to blend popular culture with exciting stories that appeal to everyone."—Associated Press

"Mixes Star Wars, The Last Starfighter, Independence Day and a really gnarly round of Space Invaders into a tasty sci-fi stew."

—USA Today

"A fantastic second novel…fans of Ready Player One, it is time to rejoice."

—Huffington Post

""Hugely entertaining…a paean to the videogames of a bygone era, and like Ready Player One it is a tremendous amount of fun for anyone who remembers that time and played those games.""

–George R.R. Martin, New York Times bestselling author of Game of Thrones

"With another winning teen protagonist in Zach, Cline mines the nostalgia and geek spheres just as successfully as he did in his acclaimed debut, Ready Player One. The works that obviously influenced the story line, such as Orson Scott Card's Ender's Game and the films The Last Starfighter and Star Wars, feel like homages rather than borrowings- a rap artist sampling the best beats our there to create an irresistible jam."

—Library Journal, starred review

"Cline once again brings crackling humor and fanboy knowledge to a zesty, crowd-pleasing, countdown-clock, save-the-planet tale featuring an unlikely hero, adrenaline-pumping action, gawky romance, and touching family moments.…Cline's sly, mind-twisting premise and energetically depicted and electrifying high-tech battles make for smart, frenetic, and satisfying entertainment."

—Booklist, starred review"
Product dimensions:
432 pages, 9.05 X 5.94 X 1.07 in
Shipping dimensions:
432 pages, 9.05 X 5.94 X 1.07 in
Published:
August 31, 2016
Publisher:
PRH Grupo Editorial
Appropriate for ages:
All ages