Au Canada : Prisonnier à Dieppe: Deuxième Guerre mondiale, Alistair Morrison, La France sous l'Occupation, 1942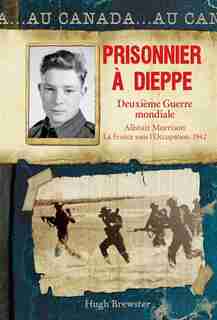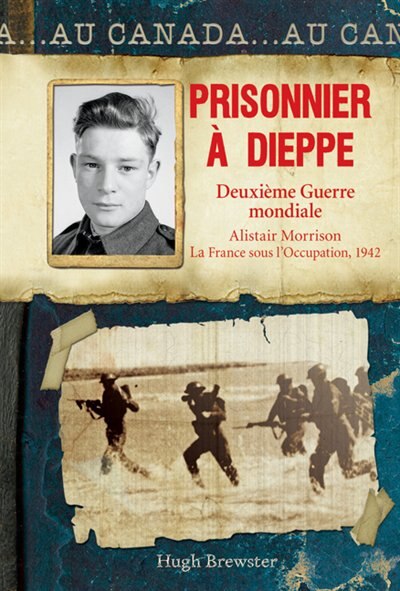 Find In Store
Prices and offers may vary in store
See below for English description.
Alistair Morrison, ou Allie, se laisse entraîner par son ami Mackie et s'enrôle dans l'armée pour participer à la Deuxième Guerre mondiale. Il n'a que 18 ans. Après plusieurs mois d'entraînement intensif, il prend part à une première opération militaire : le débarquement de Dieppe. Ce jour-là, près d'un millier de Canadiens perdent la vie et les survivants, comme Allie et Mackie, sont capturés, puis emprisonnés en Allemagne. Les conditions de vie au camp allemand sont extrêmement difficiles. Les jeunes hommes s'entraident pour assurer leur survie et font de leur mieux pour garder espoir. Plusieurs d'entre eux, comme Mackie, sont déterminés à organiser leur évasion... à tout prix.
Eager to fight the Germans, Allie and his friend Mackie await their first battle. But the raid on Dieppe turns into a bloodbath. A thousand soldiers die and the survivors are sent to a POW camp deep within Germany. Can there be any escape from Stalag VIIIB?
Original title: I Am Canada: Prisoner of Dieppe
Title:
Au Canada : Prisonnier à Dieppe: Deuxième Guerre mondiale, Alistair Morrison, La France sous l'Occupation, 1942
Product dimensions:
224 pages, 6.84 X 4.74 X 0.96 in
Shipping dimensions:
224 pages, 6.84 X 4.74 X 0.96 in
Published:
October 1, 2011
Publisher:
Scholastic Canada Ltd