Automatic Pilot: Writing A TV Pilot Has Never Been So Easy!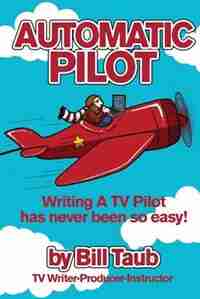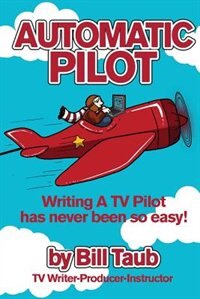 Prices and offers may vary in store
"Bill's book is the best no frills, no b.s. primer on writing for television that I've read. Consciously or not, over the years I've followed every one of his how to's, to apparently good effect. This book is as close to the truth as you get in this business." -- Rene Balcer, Emmy and Peabody award-winning Showrunner for Law & Order and Creator of Law & Order: Criminal Intent "When it comes to comedy, Bill Taub knows what he's talking about. He also knows what he's writing about which will make anyone reading this book a funnier writer." -- Neal Israel, Writer-Director, Police Academy, Bachelor Party, Real Genius "Bill Taub is one of the best kept secrets in Hollywood. His knowledge of the industry is invaluable. Anytime I need any advice with a project, Bill Taub is my main source. Whoever reads this book will know more about writing pilots than people who spend years studying." -- Jamie Masada, Founder & CEO, Laugh Factory Automatic Pilot is not only an insider's guide on how to create an original pilot, it's a book that will inspire you, motivate you, and help you discover (or rediscover) a sense of freedom and joy in pilot writing, no matter what stage you're at -- whether you're new to the writing world or a jaded pro. Up until the hit series Desperate Housewives burst on the scene and became an instant hit, nobody encouraged writers to write television pilots on spec. Since then, the floodgates have opened. Now, every writer either has written, is currently writing, or is thinking about writing a spec pilot -- and that includes some of the biggest names in the business Automatic Pilot guides you through the step-by-step process of writing an original television pilot. It's adapted from Bill Taub's very successful UCLA Online Workshop, Writing A Spec Pilot, which he has been teaching to students all over the globe since 2006. Like the workshop itself, Automatic Pilot is designed to work for all television markets and platforms. Whether you are writing about Congress or Parliament, the CIA or MI-5, a family in Bangladesh or Brooklyn, for network, cable, online or on-demand, you have to go through the same steps, the same process. Like an airplane pilot who has to complete an official checklist before taking off to avoid crashing and to stay in the air, Automatic Pilot is a TV Pilot Writer's Checklist to keep you from crashing and to help your pilot get on the air. Selling a spec pilot is like winning the lottery. With Bill Taub's guidance, you can greatly increase the odds that the pilot you write will impress those in charge with your unique voice. Whether you're looking to sell your pilot or be hired as a staff writer, the tips and checklists in this book are invaluable -- and something you'll return to, time and again.
Title:
Automatic Pilot: Writing A TV Pilot Has Never Been So Easy!
Format:
Paperback
Product dimensions:
216 pages, 9 X 6 X 0.46 in
Shipping dimensions:
216 pages, 9 X 6 X 0.46 in
Published:
February 14, 2014
Language:
English
The following ISBNs are associated with this title:
ISBN - 10:0986241202
ISBN - 13:9780986241208
Look for similar items by category: