Barefoot To Avalon: A Brother's Story
Paperback

|

August 19, 2016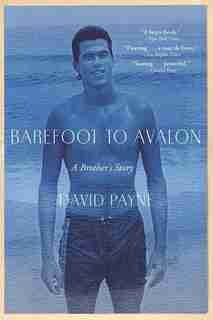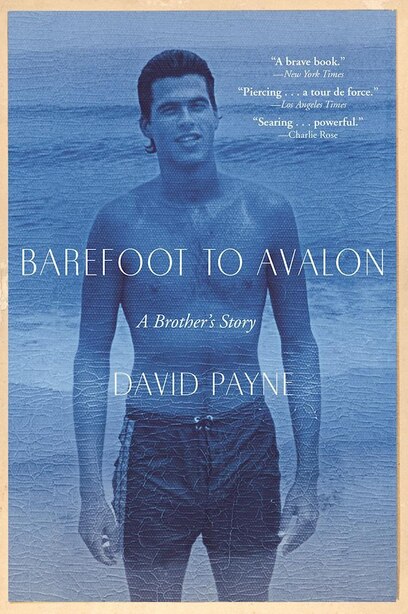 Prices and offers may vary in store
An Amazon Best Book of 2015, A Kirkus Reviews'' Best Book of 2015 ''A brave book with beautiful sentences on every page.''- New York Times ''Piercing a tour de force.''- Los Angeles Times In 2000, while moving his household from Vermont to North Carolina, David Payne watched from his rearview mirror as his younger brother, George A., driving behind him in a two-man convoy of rental trucks, lost control of his vehicle, fishtailed, flipped over in the road, and died instantly. Soon thereafter, David''s life hit a downward spiral. His career came to a standstill, his marriage disintegrated, and his drinking went from a cocktail-hour indulgence to a full-blown addiction. He foundhimself haunted not only by George A.''s death, but also by his brother''s manic depression, a hereditary illness that overlaid a dark family history whose roots now gripped David. Barefoot to Avalon is Payne''s earnest and unflinching account of George A. and their boyhood footrace that lasted long into their adulthood, defining their relationship and their lives. As universal as it is intimate, this is an exceptional memoir of brotherhood, of sibling rivalries and sibling love, and of the torments a family can hold silent and carry across generations.
Title:
Barefoot To Avalon: A Brother's Story
Format:
Paperback
Product dimensions:
336 pages, 8.25 X 5.38 X 0.87 in
Shipping dimensions:
336 pages, 8.25 X 5.38 X 0.87 in
Published:
August 19, 2016
Publisher:
Grove/Atlantic
Language:
English
The following ISBNs are associated with this title:
ISBN - 10:0802125174
ISBN - 13:9780802125170
Look for similar items by category:
Preview Your Review
Your Review Has Been Submitted
NO, I do not recommend this product.
Educational/Developmental Value:
Thank you. Your review has been submitted and will appear here shortly.
Editorial Reviews
An IndieNext Pick, An Amazon Best Book of August 2015 A SIBA Bestseller Praise for BAREFOOT TO AVALON ''This is a brave book with beautiful sentences on every page, but there''s nothing showy about it. Mr. Payne writes with the intensity and urgency of a man trying to save his own life.''-Carmela Ciuraru, The New York Times Burns starkly and powerfully a book that is, as much as anything, a study in the power of inexhaustible candor like the best memoirs, it''s about something far harder to pin down, something unspecific and ineffable in the way time moves and lives fade, the moments that none of us can get back .Payne''s writing is loose, confident and snappy, and he has a rare ability to distill enormous scope into a single sentence, sometimes a single image [Payne] gives us the ambiguities of real life, a story that is sometimes hard to take, but always worth it.''-Lucas Mann, San Francisco Chronicle "Piercing a tour de force."-David Ulin, Los Angeles Times "Intense, painful, and beautifully rendered The story is built like a labyrinth. Memories and experiences are pathways leading into and out of others, deftly moving the reader forward and back in time That David cuts himself no slack, and boldly, unflinchingly tells his own faulty story is remarkable."-Patricia Ann McNair, Washington Independent Review of Books ''Powerful . . . a deep examination of many sorrows.''- People "A superhonest, affecting personal narrative; Payne writes about his childhood, his parents, and his career with a novelist''s sensitivity to detail."-GQ.com ''A masterpiece of nonfiction From the first page, Payne''s evocative, often poetic prose will put you under its spell it will be the rare reader who does not see something of his or her own experiences in this perceptive, beautiful and passionate memoir.''-Linda C. Brinson, Greensboro News & Record '' stylistic bravura what gives these biographical particulars their existential wallop is Payne''s raw, sustained intensity. Reading Payne can feel like a near-physical experience, of being swept along by sinister forces that in different ages have gone by such names as original sin, melancholia, madness, and most recently, brain chemistry.''-John Murawski, News & Observer ''A memoir as raw, intimate and courageous as a series of midnight confessions fueled by a bottle of vodka [Payne''s] barefoot journey, every brave and bloody step over broken glass, shows how even the darkest emotions and deepest wounds can yield to love.''-Gina Webb, Atlanta Journal-Constitution ''Payne explores his family and all its troubled relationships and history, striking universal notes that will hit you where you live Not since William Styron''s 1951 debut novel ''Lie Down in Darkness'' has there been a more eloquent, courageous depiction.''- The Winston-Salem Journal ''Powerful, gripping, raw and tender.''- The News & Observer ''David Payne goes to the bone in his deeply felt Barefoot to Avalon''-Elissa Schappell, Vanity Fair ''Riveting family history [asks] complex questions about social prestige, mental health, and the ties that bind powerful.''- Kirkus Reviews "Moving there''s a novelistic intensity to the story, with Payne dwelling on vivid recollected scenes, recreating their atmospherics and teasing out every buried emotional tremor and element of foreshadowing, but his prose also has the rawness of a confessional Writing with a mixture of clear-eyed realism and lyrical elegy, Payne shows how a family''s pain, resentment, and loss get transmuted into love."- Publishers Weekly '' Barefoot to Avalon is simply magnificent. The book has the feeling of nothing at all reserved, a kind of go for broke passion. In this complete commitment it steps across a normal threshold between reader and book. It has because of this a powerful healing effect of a very strange, unusual kind. Reading it has been a huge experience.''-Suzannah Lessard '' Barefoot to Avalon is one of the most powerful and penetrating memoirs I''ve ever read; it is fiercely honest, deeply engaging, and utterly heartbreaking.''-Jay McInerney ''The tangled ties of adult siblings are one of the most underexplored themes in literature. In Barefoot to Avalon, David Payne transforms the story of a brother''s death into a potent and heartbreaking meditation on love and loss and the long climb out of grief.''-Jenny Offil ''An elegy to a brother that plumbs depths beyond depths - a fever-dream of a memoir, a blazing map of familial love and loss, headlong and heartbreaking and gorgeously written.''-James Kaplan "A major achievement and a whole new standard for memoir- Barefoot to Avalon is brave and brilliant, deep and true. Payne has tried to get the whole universe on the head of a pin, and done a fine job of it."-Lee Smith ''A brother''s tragic death is at the heart of this memoir, but David Payne transcends the troubled relationship between his brother and himself to achieve something more-a compelling study of the inextricable link between the families we are born into and those that we try to create. Barefoot to Avalon is clear-eyed and unsentimental, which makes it all the more powerful and, ultimately, unforgettable.''-Ron Rash "