Beyond Blood: Rethinking Indigenous Identity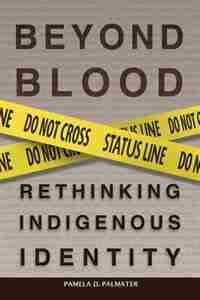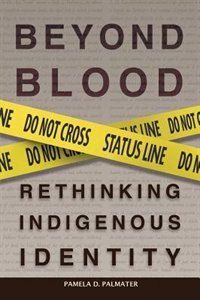 Buy In Store
Prices and offers may vary in store
"For hundreds of years, we have struggled to survive amid a patrilineal system of government. We will not continue to allow government policy to manage our affairs, decide who is Aboriginal or not based on blood quantum …" – Chief Candice Paul, St. Mary's First Nation
Author Pamela Palmater argues that the Indian Act's registration provisions will lead to the extinguishment of First Nations as legal and constitutional entities. The current status criteria contain descent-based rules akin to blood quantum that are particularly discriminatory against women and their descendants.
Beginning with an historic overview of legislative enactments defining Indian status and their impact on First Nations, the author examines contemporary court rulings dealing with Aboriginal rights and the Canadian Charter of Rights and Freedoms in relation to Indigenous identity. She also examines various band membership codes to determine how they affect Indigenous identity, and how their reliance on status criteria perpetuates discrimination. She offers suggestions for a better way of determining Indigenous identity and citizenship and argues that First Nations themselves must determine their citizenship based on ties to the community, not blood or status.
Dr. Palmater teaches politics at Ryerson University and holds a JSD in law from Dalhousie University. She was denied Indian status as a Mi'kmaq because her grandmother married a non-Indian.
"It is time that the Indian Act was revised, section by section, in full consultation with First Nations so that we can keep the sections which benefit our communities and finally eliminate those sections which threaten our very existence. Dr. Palmater's book raises these very important issues…" – Chief Lawrence Paul, Millbrook First Nation
"This work is an important discourse that looks at a judicial anomaly which continues to perplex the integrity of the Canadian legal system, and illustrates the glaring contradictions of an ever-weakening Honor of the Crown." – Chief Isadore Day, Serpent River First Nation
Title:
Beyond Blood: Rethinking Indigenous Identity
Product dimensions:
280 pages, 9 X 6 X 0.67 in
Shipping dimensions:
280 pages, 9 X 6 X 0.67 in
Appropriate for ages:
All ages