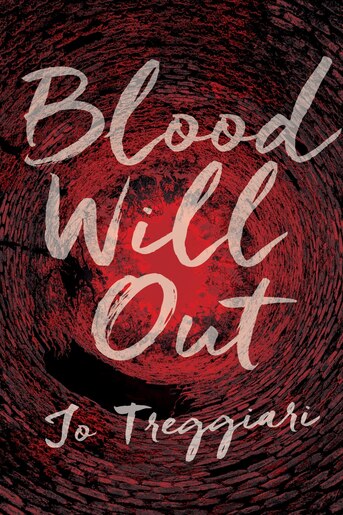 Blood Will Out
Hardcover

|

June 5, 2018
Pricing and Purchase Info
$21.99
list price
save 19%
Prices and offers may vary in store
Silence of the Lambs for young adults -- Blood Will Out is a gripping YA thriller readers won''t be able to put down.

Ari Sullivan is alive--for now.
     She wakes at the bottom of a cistern, confused, injured and alone, with only the shadowy recollection of a low-pitched voice and a gloved hand. No one can hear her screams. And the person who put her there is coming back. The killer is planning a gruesome masterpiece, a fairytale tableau of innocence and blood, meticulously designed.
     Until now, Ari was happy to spend her days pining for handsome, recent-arrival Stroud Bellows, fantasizing about their two-point-four-kids-future together. Safe in her small hometown of Dempsey Hollow. But now her community has turned very dangerous -- and Ari may not be the only intended victim.
     Told in alternating perspectives of predator and prey, Blood Will Out is a gripping and terrifying read.
Title:
Blood Will Out
Format:
Hardcover
Product dimensions:
288 pages, 8.56 X 5.75 X 0.97 in
Shipping dimensions:
288 pages, 8.56 X 5.75 X 0.97 in
Published:
June 5, 2018
Publisher:
PRH Canada Young Readers
Language:
English
The following ISBNs are associated with this title:
ISBN - 10:0735262950
ISBN - 13:9780735262959
Look for similar items by category:
Preview Your Review
Your Review Has Been Submitted
NO, I do not recommend this product.
Educational/Developmental Value:
Thank you. Your review has been submitted and will appear here shortly.
Read from the Book
Someone seemed to be shouting her name from far away—"Ari Sullivan!" She sat up and was instantly rocked bya wave of nausea and an excruciating pain that knifed through her head. She clutched her stomach and moaned. She was breathing too rapidly and she felt as if she were about to pass out. She forced herself to take deep breaths, counting between inhalations. Gradually the pain subsided to a throbbing ache and she peered around in shock. She could see nothing. Was she blind? She blinked rapidly but there was no difference. It was dead quiet except for the thrum of blood in her ears. Pushing herself onto her knees, she crawled forward a few inches. She could feel earth under her fingers, smell the dank rooty cool of it. She ran shaking hands over her body. She was wearing jeans, a T-shirt, a sweatshirt and running shoes. She ached all over but nothing seemed broken, except for maybe her head. There was a lump at the back of her skull, but the worst injury originated just above her ear. She probed that area and felt a mushy spot. How had she hit her temple? She moved her head gingerly, half-afraid it might detach from her neck. Another crescendo of pain battered at her and she breathed through her nose, imagining that she was at the cool blue bottom of the pool. Take stock, she told herself, remembering the guidelines she'd learned in lifeguarding. Assess the injury. Her neck muscles were stiff but her spine was all right; her fingers wiggled, and she could feel her toes even though she couldn't see them. Okay, so she'd live, probably. Now, where was she? Her brain cried in agony, as if all her nerve endings were centered in her skull, but she struggled to focus. Clearly she'd had an accident, fallen down the stairs to the cellar. But not her cellar, she decided, trying to pin down the muddied swirl of her thoughts. Her cellar was concrete-floored and brightly lit and smelled of laundry detergent and fabric softener. Not rotted leaves and swamp water. She was somewhere unknown. "Mom, Dad?" she breathed, as if the sound of her voice might summon something terrible from the pitch black. All the horror movies she and Lynn had giggled over came back to her in a flood. The darkness pressed down, a physical weight as if she were pinned under two tons of water. She held her eyelids open with her fingers and still there was nothing—not a flicker of light. This must be what it felt like to be buried alive. And with that thought, it seemed suddenly as if there were not enough air. She gulped, choked, desperate to fill her lungs, and felt the hysteria swell until it burst from her. "Help! Help! Please!" Over and over until, propelled by rising panic, she was on her feet, unsteady and swaying, her voice ripping out of her throat. "Anyone!"
Editorial Reviews
PRAISE FOR Blood Will Out:

"Involving, well-constructed, and hard to put down." --Midwest Book Reviews

"A heart-pounding psychological drama. . . . [A] thriller that provides much room for thought." --Atlantic Books Today