British Classics. A Tale of Two Cities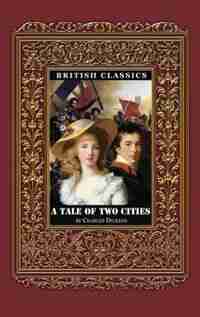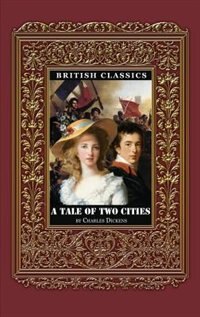 Buy In Store
Prices and offers may vary in store
Dickens' classic novel with explanatory notes and 40 illustrations by Fred Barnard and Hablot Knight Browne.
A Tale of Two Cities is one of the most thrilling narratives in the whole range of the literature of fiction. Considered apart from all the other works of Dickens, it would entitle him to a very high rank among romancers.
The total effect of the novel, both in construction and content, is remarkably strong. A careful re-reading will convince one that no event is superfluous, that every scene pictured, every character introduced, every mysterious, whispered conference, leads straight to the final catastrophe. It is in fact a notable proof of Dickens' skill in writing a novel of incident, — the way in which he draws so many events of the Revolution into the main current of his story, leaving no circumstance to eddy by itself.
These merits and the many vivid and, in the main, true pictures of the Revolution give one good reason for calling The Tale of Two Cities a great novel. From it, a host of readers will continue to receive their first and most lasting impression of a great historical event, and at the same time will be exalted in mood by the heroic self-sacrifice of Sidney Carton.
Title:
British Classics. A Tale of Two Cities
Product dimensions:
316 pages, 9.21 X 6.14 X 0.88 in
Shipping dimensions:
316 pages, 9.21 X 6.14 X 0.88 in
Published:
February 8, 2018
Publisher:
Mikhail Nikolenko
Appropriate for ages:
All ages