Camille / Camille: The Commandant Camille Verhoeven Trilogy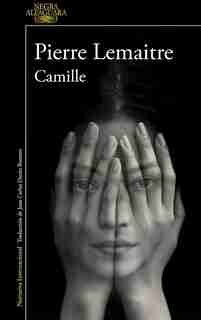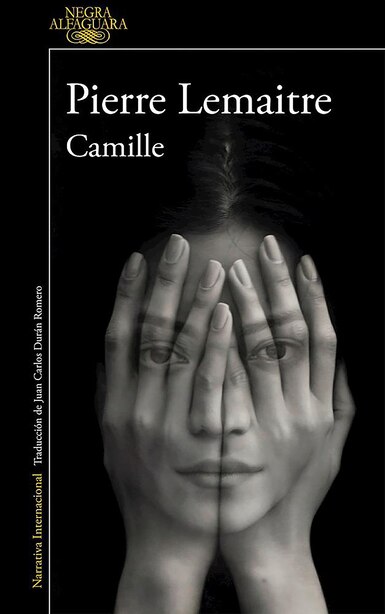 Prices and offers may vary in store
El final de la tetralogía protagonizada por el comandante Camille Verhoeven, la serie más apasionante de los últimos años, ganadora del prestigioso Dagger Award de novela negra.

« Un acontecimiento se considera decisivo cuando desbarata nuestras vidas por completo. Por ejemplo, tres disparos de una escopeta de repetición sobre la mujer que uno ama.»

Anne Forestier queda atrapada en medio de un atraco a una joyería en los Campos Elíseos. Tras recibir una paliza que la deja al borde de la muerte, tiene la suerte de sobrevivir... y la condena de haber visto la cara del asaltante. Su vida corre un grave peligro, pero Anne cuenta con la ayuda del hombre al que ama: el comandante Camille Verhoeven. Este estará dispuesto a actuar al margen de la ley con tal de protegerla. Pero¿quién es ese enemigo, y por qué ese empeño tan feroz en acabar con Anne?

La atmósfera y la escritura escalofriantes de este final de la tetralogía confirman una vez más el increíble talento de Pierre Lemaitre.

Reseñas:
«Una de esas novelas que son sencillamente brutales.»
Elle

«El lector pierde el aliento tras ese hombre cuya escasa estatura está en proporción indirecta con su asombrosa inteligencia... Lo que hace a Lemaitre-Verhoeven genial, es decir, diferente, es su mezcla de inteligencia y ternura, de ironía y nostalgia, alguien a quien nada humano le puede ser ajeno.»
Sagrario Fernández-Prieto, La Razón

«Una trama en la que se vuelve a ver lo mejor de Lemaitre: calidad literaria, ritmo, control del relato y un personaje distinto, estridente a veces y enternecedor siempre. Si ya se han leído las anteriores, no se pueden perder esta.»
Juan Carlos Galindo, blog Elemental de El País


«Lemaitre es un autor imprescindible en el marco de la novela actual, policiaca o no. [...] Camille es una novela de acción, vibrante, visualmente perfecta.»
Ramón Ventura, El Periódico de Catalunya

«Lemaitre sabe cómo renovarse, cómo sorprender con cada nueva novela, y una vez más lo ha logrado con Camille, gracias a una maquinaria perfecta y a giros impredecibles. Otra obra de auténtica escritura. Opresiva, absorbente, Camille nunca hace trampas.»
Roger Martin, L'Humanité

«Camille Verhoeven, el policía enano, colérico, brutalmente humano..., un personaje del que me enamoré desde el primer momento, que respira verdad y dolor, al que vuelvo una y otra vez.»
Juan Carlos Galindo, blog Elemental de El País

«Con Camille Pierre Lemaitre se impone definitivamente como el rey de la novela negra francesa... ¡En ella todo funciona a la perfección!»
Jacques Teissier, Un Polar Collectif

«Brillante... Con un gran sentido del suspense y un increíble manejo de la emoción.»
Yann Plougastel, Le Monde

«Una capacidad original y absorbente para generar incredulidad en el lector.»
Jurado del Dagger Award

«Lemaitre, hoy por hoy, el mejor y más en forma novelista noir galo, un tipo capaz de pisarle los talones al maestro (Banville) Black, en destreza narrativa y musculoso magnetismo literario criminal.»
Laura Fernández, El Cultural

«El comandante Verhoeven es un gran tipo y ya lo he subido al altar que ocupan Holmes, Maigret, Wexford o Harry Bosch.»
Ramón de España, El Periódico de Catalunya

«Pierre Lemaitre ha llevado a la novela negra hasta un nivel desconocido para los autores franceses: uno en el que se celebra la literatura.»
Jean-Christophe Buisson, Le Figaro

Sobre la trilogía...
«Una saga construida como una obra redonda de ingeniería protagonizada por uno de los personajes más seductores que nos ha regalado la literatura en los últimos años.»

Sagrario Fernández-Prieto, La Razón

ENGLISH DESCRIPTION

Upon winning the prestigious 2013 Crime Writers Association International Dagger Award, the judges praised Alex by saying, "An original and absorbing ability to leash incredulity in the name of the fictional contract between author and reader... A police procedural, a thriller against time, a race between hunted and hunter, and a whydunnit, written from multiple points of view that explore several apparently parallel stories which finally meet."

Alex Prevost--kidnapped, savagely beaten, suspended from the ceiling of an abandoned warehouse in a tiny wooden cage--is running out of time. Her abductor appears to want only to watch her die. Will hunger, thirst, or the rats get her first?

Apart from a shaky eyewitness report of the abduction, Police Commandant Camille Verhoeven has nothing to go on: no suspect, no leads, and no family or friends anxious to find a missing loved one. The diminutive and brilliant detective knows from bitter experience the urgency of finding the missing woman as quickly as possible--but first he must understand more about her.

As he uncovers the details of the young woman's singular history, Camille is forced to acknowledge that the person he seeks is no ordinary victim. She is beautiful, yes, but also extremely tough and resourceful. Before long, saving Alex's life will be the least of Commandant Verhoeven's considerable challenges.
Title:
Camille / Camille: The Commandant Camille Verhoeven Trilogy
Format:
Paperback
Product dimensions:
320 pages, 9.42 X 5.99 X 0.8 in
Shipping dimensions:
320 pages, 9.42 X 5.99 X 0.8 in
Published:
September 27, 2016
Publisher:
PRH Grupo Editorial
Language:
Spanish
The following ISBNs are associated with this title:
ISBN - 10:8420419427
ISBN - 13:9788420419428
Look for similar items by category:
Preview Your Review
Your Review Has Been Submitted
NO, I do not recommend this product.
Educational/Developmental Value:
Thank you. Your review has been submitted and will appear here shortly.