Canada: A People's History - First Contact Student Book: Student Edition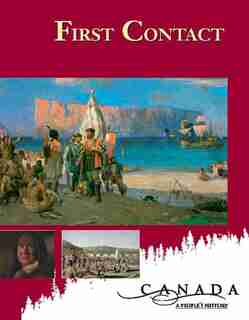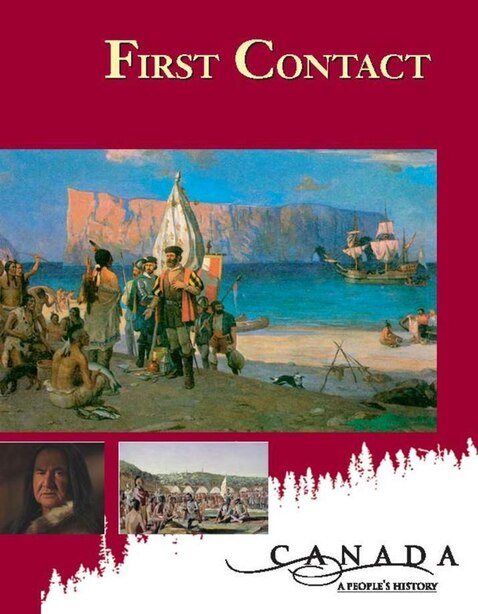 Buy In Store
Prices and offers may vary in store
Canada: A People''s History is a series of supplemental resources linked to the popular CBC/Radio Canada series. The addition of this collection is designed to augment the core study text of the Social Studies classroom.

Key Features:
A unique collection of student books that provide an opportunity for students to learn from various historical perspectives
The books are colourful and visually impressive as they are designed with a high ratio of maps, photographs, timelines, and illustrations
The Fast Forward feature links history with current events and people, which students can relate to
The Playback feature, offered throughout each book, provides and opportunity for students to demonstrate what they have learned

In First Contact, we learn how over time, first fish, then furs, would bring the Europeans here to stay, and how those early encounters set the stage for a collision course between two very different sets of values - a clash that would change the lives of aboriginal peoples forever.

Richly illustrated with maps, historical graphics, documents, paintings and portraits, First Contact examines the Aboriginal lifestyle before these first encounters, with special attention given to the traditions, customs, values, governments and spiritual beliefs.

The book explores the quest for riches that brought the early explorers - Cristopher Columbus, John Cabot, Jacques Cartier and Samuel de Champlain - to Canada, the settlers who followed in search of a new life in the new land, and the arrival of missionaries intent on spreading Christianity around the world.

First Contact also explores the conflicts between the European nations as the quest for furs produced bitter rivalries and alliances.
Title:
Canada: A People's History - First Contact Student Book: Student Edition
Format:
Paperback
Product dimensions:
11 X 8.5 X 0.2 in
Shipping dimensions:
11 X 8.5 X 0.2 in
Published:
22 mars 2006
Publisher:
Nelson Canada Elhi
Language:
English
The following ISBNs are associated with this title:
ISBN - 10:0176336591
ISBN - 13:9780176336592
Look for similar items by category: