Canadian Government Paper Money, 28th Ed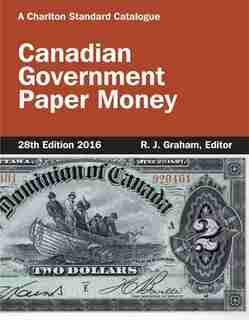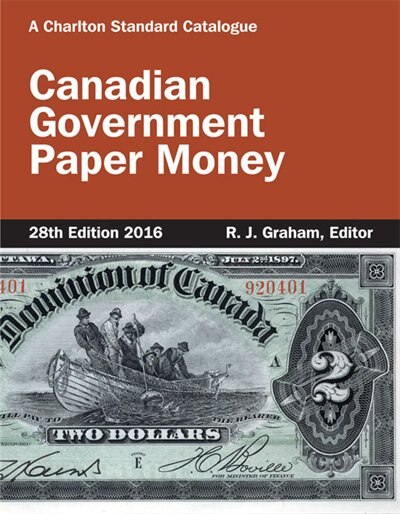 Find In Store
Prices and offers may vary in store
The market in Canadian government issued paper money mirrors the Canadian economy, with a slow recovery in some sectors and stagnation in others. Among Bank of Canada note issues, there is no dominant trend among the notes of the 1935 issue. Aside from a little fine tuning in either direction, there is again a sharp increase among some of the higher denominations in gem uncirculated condition. It may be that circulated 1935 notes are now so costly that some newer collectors are discouraged from acquiring them. The more common 1937 notes are moving cautiously forward. Regular issue 1954 notes are increasing in value in a number of instances, while some of the asterisk replacement notes have fallen further. In the case of the *N/Y $1 notes, for instance, what was formerly thought to be a very scarce note is now somewhat more available on the bourse floor, a once hidden quantity evidently having made its way onto the market. It is a little perplexing that there is no upward pressure recorded yet on the 1954 Devil's Face $2 and $10 Coyne-Towers replacement notes, given their low known populations. Later issues are behaving much the same as the 1954s, with gains for some regular issues and losses for some replacement and test notes. In the insert note niche market, there are both gains and losses, with many in a holding pattern.
Dominion notes have been firming up slightly in recent auctions. Montreal and Toronto issue 1878 scalloped border $1s have barely moved but may be poised for a breakout, particularly should any nice original, problem free examples be offered, as they have been long undervalued in relation to their very low populations. Meanwhile, increases and decreases in catalogue valuations for Dominion notes are roughly balanced. Front of the book material shows the most consistent forward momentum. The Newfoundland Department of Public Works cash notes (1901-09) continue to move ahead quite aggressively, and until prices eventually stabilize, the catalogue prices can be no more than a snapshot in time. The corresponding proofs and specimens, in contrast, are not in demand. Many of the early municipal scrip items seemed due for increases, particularly those which are seldom offered, but depression scrip is generally sluggish. Province of Canada $2 and $10 notes show impressive gains in all grades.
At the opposite end of the catalogue, special number and error notes continue to appreciate. While price movements are in many cases of the modest kind, there are some significant gains as well. The catalogue has been thoroughly updated for all census totals, new issues and insert ranges. The treatment of Army Bills has been altered a little, bringing forward important information. Offset error note listings have been expanded, with a new 100% coverage category at elevated valuations.
Title:
Canadian Government Paper Money, 28th Ed
Product dimensions:
448 pages, 9 X 7 X 0 in
Shipping dimensions:
448 pages, 9 X 7 X 0 in
Published:
August 31, 2015
Publisher:
The Charlton Press
Appropriate for ages:
All ages