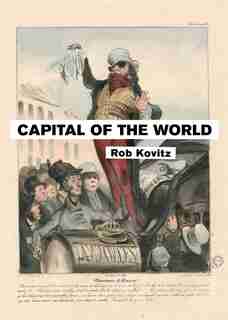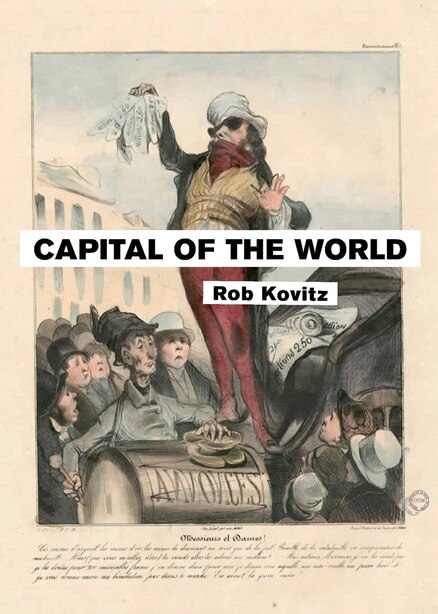 Find In Store
Prices and offers may vary in store
Robert Macaire, discount broker: Here are my conditions.

- Honore Daumier, Le Charivari, 27 September 1836

Jean Baudrillard once suggested an important correction to classical Marxism: exchange value is not, as Marx had it, a distortion of a commodity s underlying use value; use value, instead, is a fiction created by exchange value.

- n+1 Magazine, Death by Degrees

He had ferreted so much, collected so many clues, that he could have prophesied how the new neighbourhoods would look in 1870. Sometimes, in the street, he would look curiously at certain houses, as if they were acquaintances whose destiny, known to him alone, deeply affected him.

- Emile Zola, The Kill

Our new Gilded Age looks a lot like the 19th century version, as seen and annotated in Rob Kovitz s Capital of the World, with words and images collected and remixed from Emile Zola, Honore Daumier, Lewis Lapham, Baron Haussmann, Sam Lipsyte, n+1 Magazine, and various others.

You ll see, murmured Monsieur Hupel de la Noue, that I have perhaps carried poetic licence too far, but I think my boldness has worked. Echo, seeing that Venus has no power over Narcissus, takes him to Plutus, the god of wealth and precious metals. After the temptation of the flesh, the temptation of riches.

That s very classical, replied Monsieur Toutin-Laroche, with an amiable smile. You know your period, Monsieur le Prefet.

- Emile Zola, The Kill

***

treyf, adj. Yiddish] - not kosher, unclean.

Treyf Books by Rob Kovitz are unusual books of an indeterminate type, sort of story-picture montage-remix books for people who can t stomach any more schmaltzy Chicken Soup for the Soul. Treyf Books are cooked up using texts and images compiled from various sources, usually obsessively related to one or more themes, and then recombined through a process of highly subjective editing, ordering and juxtaposition.

Strange and clever. - Globe & Mail

Funny, but deep. - Umbrella

Is this a new form of discourse in step with its multivalent, chaotic times, or just an excuse for intellectual laziness? Only the author knows for sure. - Canadian Architect
"
Title:
Capital of the World
Product dimensions:
68 pages, 7 X 5 X 0.14 in
Shipping dimensions:
68 pages, 7 X 5 X 0.14 in
Appropriate for ages:
All ages