CHARLOTTE TOME 1 La nouvelle maîtresse: Nouvelle édition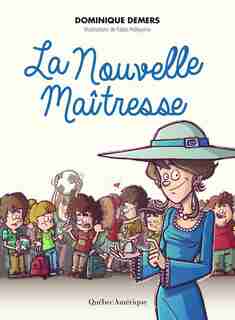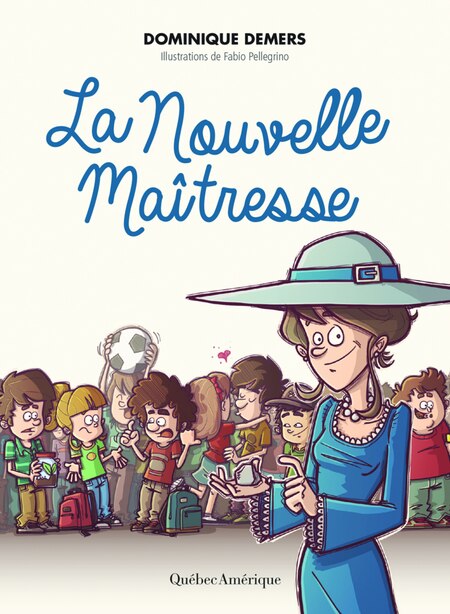 Find In Store
To check store inventory,
Prices and offers may vary in store
Faites la connaissance de Mademoiselle Charlotte avec cette nouvelle édition toute illustrée en couleur de La Nouvelle Maîtresse. Un livre qui donne le goût de la lecture!Ce matin-là, toute la classe était silencieuse. On aurait entendu un petit pois rouler sur le plancher. Puis dans le corridor, clop. clop. clop. un drôle de bruit de pas. Soudain, la porte s''est ouverte et une étrange vieille dame avec un drôle de chapeau est apparue. C''était elle : Charlotte l''échalote, notre nouvelle maîtresse.Cette enseignante bizarre se confie à un caillou, nous fait mesurer la classe avec des spaghettis et n''aime pas les dictées. Ça ne plaît pas tellement au directeur de l''école ni à nos parents qui souhaitent la renvoyer. Mais peut-on laisser partir aussi facilement un professeur qui nous lit des histoires d''une telle manière qu''on croit vivre ce qu''elle raconte?Livre préféré des jeunes de 9 à 12 ans, Palme Livromagie de Communication-Jeunesse, 1995-1996Extrait- Vous, monsieur, aimeriez-vous que nous commencions cette journée avec quelques divisions ou un peu de géométrie ?Guillaume a horreur de tout ce qui ressemble à un chiffre.- Non. Non, madame. . Euh. Non, mademoiselle. Euh. Pas du tout.Le plus drôle, c''est que notre nouvelle maîtresse a semblé ravie de cette réponse.- Aimeriez-vous que nous préparions une dictée alors ?Cette fois, Mario n''a pas hésité. Il a répondu :-Non. Ici, tout le monde déteste les dictées. Ça nous rend très énervés.La nouvelle maîtresse lui a adressé un sourire enchanté. Ses yeux pétillaient de joie.- Vraiment ? Ah ! Tant mieux ! Moi aussi.C''est exactement ce qu''a dit notre nouvelle maîtresse. Et elle paraissait parfaitement sincère. À ce moment, j''ai pensé que cette étrange vieille dame venait peut-être d''une autre planète. Qu''en temps normal elle était petite et verte avec trois yeux alignés sur le front. Son caillou lui servait d''émetteur-récepteur et la reliait à un vaisseau fantastique valsant dans l''espace à quelque mille milliards d''années-lumière de notre salle de classe. Le pire, c''est que dans le fond j''avais peut-être un peu raison.
Title:
CHARLOTTE TOME 1 La nouvelle maîtresse: Nouvelle édition
Product dimensions:
7.48 X 5.59 X 0.31 in
Shipping dimensions:
7.48 X 5.59 X 0.31 in
Publisher:
Québec Amérique
Appropriate for ages:
All ages