Chaser: A Jinx Ballou Novel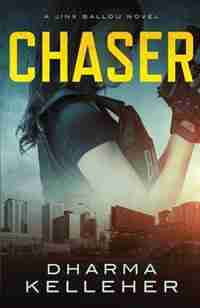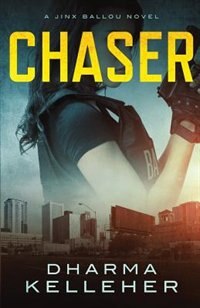 Find In Store
Prices and offers may vary in store
Jinx Ballou thought her latest bounty would be an easy fifty grand. She was wrong. Dead wrong.
After she's outed as transgender by a local newspaper, bounty hunter Jinx Ballou is finds herself blackballed by nearly all of the bail bond agents in Phoenix. With the help of her boyfriend and fellow bounty hunter Conor Doyle, she finds a new bail bond agent with a young defendant named Holly Schwartz, who's jumped bail after being charged with murdering her own mother.
At first, Jinx and Conor think this will be an easy fifty grand. After all, Holly is teenager in a wheelchair and a local celebrity from charity telethons. How hard could she be to find?
But clues lead Jinx to believe that Holly may have been kidnapped by a human trafficking organization led by Milo Volkov, a mobster with ties to the Ukrainian mafia. An attempt to infiltrate one of Volkov's stash houses goes horribly wrong.
As Jinx chases down new leads on Holly Schwartz's whereabouts, she begins receiving creepy emails from a stalker who fetishizes her as a trans woman. Jinx ignores them as she zeroes in on Schwartz. But after her truck is vandalized and a body dumped up on her front porch, Jinx realizes her pursuit of her fugitive could cost her her life.
In this new series from the creator of IRON GODDESS and SNITCH, Dharma Kelleher becomes one of the few crime fiction authors writing from a transgender perspective. In her protagonist, Jinx Ballou, Kelleher draws on her experiences as a trans woman and transports them into the gritty, violent world of bounty hunting to create a gripping tale filled with extraordinary characters, heart-pounding excitement, surprise twists, and superb storytelling.
Title:
Chaser: A Jinx Ballou Novel
Product dimensions:
308 pages, 8.5 X 5.5 X 0.69 in
Shipping dimensions:
308 pages, 8.5 X 5.5 X 0.69 in
Published:
December 29, 2017
Publisher:
Dark Pariah Press
Appropriate for ages:
All ages