China MRAPS, Armored Cars, Armored Personnel Carriers & Armored Assault Vehicles: 2021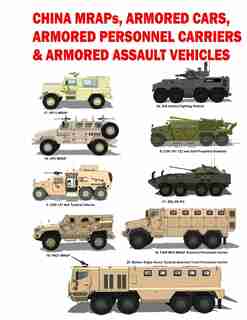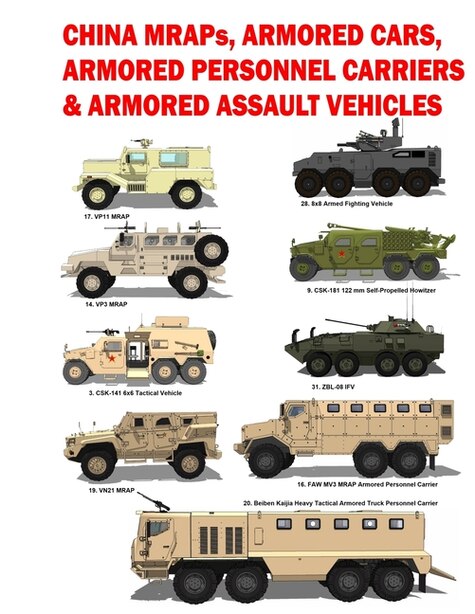 Find In Store
Prices and offers may vary in store
January 2021 This is probably the toughest book I've attempted. Partly due to the lack of open-source information available and partly because of the Covid-19 lockdown. Anyway, I decided to go ahead and publish what I have since there are so few books on the subject out there. This is just the start as there are a lot of vehicles out there and I plan to add the ones I missed. Please let me know which I missed and I will add them. I would like to "crowd source" this book and ask that readers go to our web site (USGOVPUB.com) and send me comments to fill in the information gaps. Rather than writing a negative review, how about sending me the suggested changes and improvements and I then update the text as soon as I get your comments? I plan to upload updates on the last day of the month if I get input. In any event, I will continue to research the missing information myself and make corrections as I find them. Note that the pictures on the cover are a graphical Table of Contents. The page number is written before the vehicle name. Also, I hate to see blank pages, so I placed the cover page for a few suggested titles you may be interested in looking at. If you have ideas for future titles, let me know and I will see how much info is out there and try and publish suggested titles. Thank you for your continued support. 4th Watch publishing is a SDVOSB. Other titles you may like: Win Taiwan Without Fighting (almost)
China Coast Guard Ships
A British Double Agent in Pearl Harbor Here is a partial list of vehicles:

CSK-131 4x4 Tactical Vehicle

CSK-141 6x6 Tactical Vehicle

CSK-141 UAV Swarm Launcher

CSK-181 Tactical Vehicle

CSK-181 Multiple Rocket Launcher

CSK-181 122 mm Self-Propelled Howitzer

CTL181/CTL181A Light Protected Truck

CSZ181 Protected Box Truck

YJ2080 Protected Assault Vehicle

MK-BLA-01 UAV Carrier/Launcher Vehicle

CS/VP3 MRAP

CS/VN3C 4x4 Light Armored Car

MV3 MRAP Armored Personnel Carrier

VP11 MRAP

CS/VP14 MRAP

VP-21 MRAP

Heavy Tactical Armored Truck Personnel Carrier

VP22 MRAP

ZIL Karatel ('Punisher')

CSK-002 Airborne Assault Vehicle

8x8 Armed Fighting Vehicle (AFV)

Type 07 Infantry Fighting Vehicle ("ZBD09") ...................... There are many, many more.
Title:
China MRAPS, Armored Cars, Armored Personnel Carriers & Armored Assault Vehicles: 2021
Product dimensions:
70 pages, 11 X 8.5 X 0.18 in
Shipping dimensions:
70 pages, 11 X 8.5 X 0.18 in
Published:
January 16, 2021
Publisher:
Amazon Digital Services LLC - Kdp
Appropriate for ages:
All ages