Christmas Elf: Christmas Stories, Christmas Coloring Book, Jokes, Games, and More!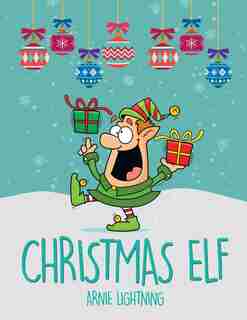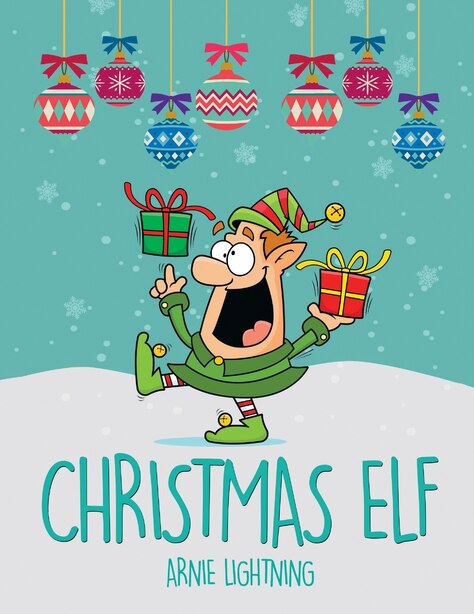 Find In Store
Prices and offers may vary in store
Christmas Stories, Jokes, Games, Activities, and Christmas Coloring Book!
Christmas is almost here and the excitement is all around. The twinkling Christmas lights and the aroma of freshly baked cookies fills the air. You and your child will enjoy these special Christmas stories about Tinself the Christmas elf. Each story is about Tinsel and his fun-filled adventures. Tinsel loves Christmas more than any other elf and wants to spread the holiday cheer with all the boys and girls in the world!
This book is wonderful for reading aloud at school, waiting rooms, traveling, and sharing with friends and family!
3,500+ words
Cute Christmas stories for kids
Perfect for early and beginner readers
Funny and hilarious Christmas jokes
Exciting games and activities for kids
Christmas coloring book
Bright and colorful images for early and younger readers
Fun for the entire family!
Kids and children can practice their reading skills and enjoy the holiday season. These special Christmas stories are sure to get you and your family in the Christmas spirit. The hilarious Christmas jokes will have everyone laughing!
Story List & Activities
The Christmas Elf Series Collection
Tinsel and the Sad Little Reindeer
Tinsel and the Christmas Spirit Ornaments
Just for Fun Activity
Tinsel and the Search for Gingerbread
Just for Fun Activity
Tinsel's Cookie and Milk Dilemma
Just for Fun Activity
Merry Christmas, Tinsel!
Christmas Jokes
Find the Differences 1
Find the Differences 2
Find the Differences 3
Find the Differences 4
Santa Maze
Christmas coloring book
Solutions
Best-Selling Children's Book Author, Arnie Lightning
Arnie Lightning is a best-selling children's book author with a straightforward goal. He wants his work to create a positive impact in the lives of others through children's books. Learning morals, lessons, and good character can start at a young age. Arnie's books reflect this. By providing a comfortable and entertaining environment, learning can be a fun activity!
You can find out more at: www.ArnieLightning.com
Scroll up and click 'buy' to make some special Christmas memories with your child!
tags: children christmas books, christmas picture books, kids christmas book, christmas books for kids, christmas books for children, santa claus, christmas, christmas elf, a christmas story, kindle christmas books
Title:
Christmas Elf: Christmas Stories, Christmas Coloring Book, Jokes, Games, and More!
Product dimensions:
50 pages, 11.02 X 8.5 X 0.13 in
Shipping dimensions:
50 pages, 11.02 X 8.5 X 0.13 in
Published:
November 26, 2015
Publisher:
Createspace Independent Publishing Platform
Appropriate for ages:
All ages