Cinephiles and Hamster Hunters: 6th Grade Revengers Book #4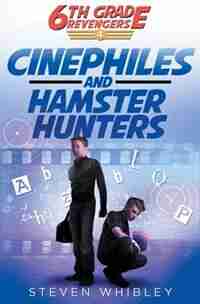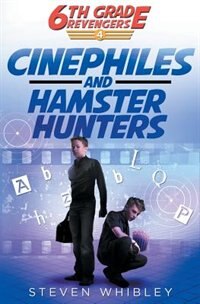 Buy In Store
Prices and offers may vary in store
The REVENGERS are back in an all-new adventure What are Jared and Markus to do when tasked with taking out the world's meanest boss? It's time to get creative
Mr. Walker could be the World's Grumpiest Boss. So it's no surprise when a group of Walker's theater employees contact the Revengers for help. The boys see it as their chance to sharpen their spy skills on a well deserving target. But when employees are fired after the REVENGERS take action, the boys are left with no choice but to use desperate measures on Mr. Walker. They'll also have to avoid tattling sisters and hunting-obsessed uncles in their quest to turn the worst-boss into the best.
Meanwhile, classmate Janet Everton is onto the boys. She's sure that they're the REVENGERS, but doesn't have enough evidence to prove it... yet. Will Jared and Markus remain undercover? Or will their secret identities as the REVENGERS be exposed?
A middle grade novel packed with action, adventure, and humor, Cinephiles and Hamster Hunters is a fun, fast-paced read for kids aged 9 to 12. Fans are sure to enjoy the latest installment in the 6th Grade REVENGERS series by author Steven Whibley.
Title:
Cinephiles and Hamster Hunters: 6th Grade Revengers Book #4
Product dimensions:
114 pages, 8 X 5.25 X 0.27 in
Shipping dimensions:
114 pages, 8 X 5.25 X 0.27 in
Published:
December 7, 2016
Publisher:
Steven Whibley Books