Comunicación Inteligente: Una Manera Probada Para Influenciar, Liderar Y Motivar A Las Personas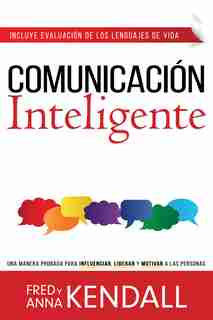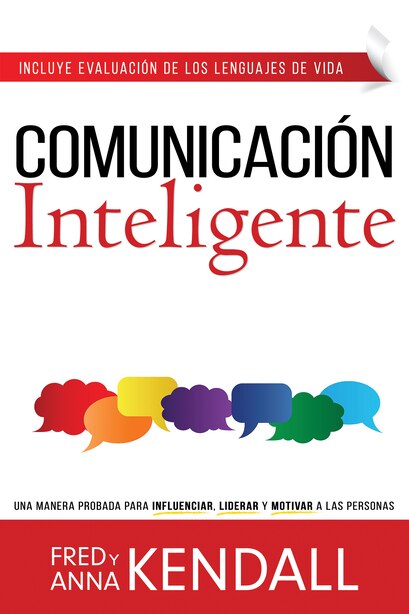 Buy In Store
Prices and offers may vary in store
"Debido a los lenguajes, en todas sus facetas, podemos vivir en paz o ir a la guerra. Cantamos canciones en armonía, o gritamos insultos en cólera. Experimentamos conexión o desconexión. Trabajamos juntos en paz o con dolor. La elección es nuestra." - Anna Kendall

De vez en cuando, nos encontramos con personas con quienes nos resulta difícil comunicarnos, como si habláramos lenguajes diferentes. Nos frustramos cuando intentamos entender su punto de vista o hacerles entender el nuestro.

Nos urge conocer el lenguaje de comunicación de cada uno de nuestros asociados de negocios, amigos y familiares, porque cada uno de ellos se comunica mejor de una manera específica, ¡y nosotros también! Cuando conocemos ese estilo propio, la comunicación laboral y personal nos permite influenciar, liderar y motivar a las personas de manera efectiva, y desarrollamos relaciones más fructíferas.

Luego de invertir 30 años de investigación profunda, Fred y Anna Kendall nos aportan en este libro la manera demostrada científicamente para influenciar, liderar y motivar a las personas, tanto en nuestro ámbito empresarial como en el personal y familiar. Aquí descubrirás cómo las personas prefieren comunicarse y qué métodos utilizan para hacerlo. El programa de Lenguajes de Vida Kendall ha sido utilizado con éxito por decenas de miles de personas en todo el mundo.

En Comunicación inteligente, los Kendall comparten las tres categorías de comunicación inteligente: cinética/ acción, emotiva/sentimental y cognitiva/pensante, y los siete lenguajes de vida: autor u originador, hacedor, influyente, respondedor, moldeador o formador, productor y contemplador. El libro nos enseña los Lenguajes de Vida de los demás para comunicarnos mejor, a la vez que aprendemos  nuestras propias fortalezas y pasiones.

"By languages, in all their facets, we can live in peace or go to war. We sing songs in harmony, or shout insults in anger. We experience connection or disconnection. We work together in peace or in pain. The choice is ours."-Anna Kendall

Every so often, we meet people with whom we find it difficult to communicate. For one reason or another, we don''t seem to be on the same wavelength-it''s as if we''re speaking different languages. It''s frustrating when we try to discuss something with them or understand their point of view.

The late renowned management consultant Peter Drucker claimed that 80 percent of all management problems were the result of faulty communication. Poor communication also causes strife in many relationships.

Fred and Anna Kendall set out to discover how different people prefer to communicate and what methods they use to do so. The result is the Kendalls'' Life Languages program, which has been used successfully by tens of thousands of people around the world.

In Communication IQ, the Kendalls share information about three communication intelligence categories-kinetic/action, emotive/feeling, and cognitive/thinking-and the seven Life Languages-Mover, Doer, Influencer, Responder, Shaper, Producer, and Contemplator. Each Life Language has a filter through which one views life and communication, a need that provides feelings of acceptance and love when it''s met, a key character strength, a learning style, and other traits. The Kendalls'' goal is to empower people to learn how to use their Life Language to better communicate with others in their personal lives, their careers, and the world at large, while also gaining a greater self-awareness of their own strengths and passions.
Title:
Comunicación Inteligente: Una Manera Probada Para Influenciar, Liderar Y Motivar A Las Personas
Product dimensions:
288 pages, 0.9 X 8.9 X 6 in
Shipping dimensions:
288 pages, 0.9 X 8.9 X 6 in
Appropriate for ages:
All ages